Beautiful clear skin is highly desirable and you may come across hundreds and thousands of skin care and beauty care products in stores and online retailers. Surveys suggest that women as well as men spend thousands of dollars every month to improve the texture, appearance and outlook of their skin. Unfortunately most beauty care products that are commercially available are nothing but a hoax and unnecessary expenditure. It is highly recommended to try some natural and herbal home remedies that are free from side effects, complications and are also highly cost effective.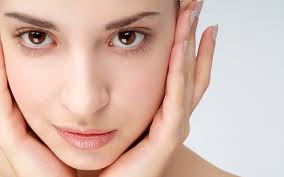 Home Remedies for Clear Face
Below are a few helpful home remedies that are helpful in achieving a beautiful skin without much effort. Before you read text, see this video link below to get yourself basic and handy tips for fresh looking clear skin.
1. Mint
The active ingredient of mint is methanol that is responsible for its cooling and soothing properties. Mint is equally effective when consumed in food or applied topically on skin. Here are a few tips to achieve maximal benefits from mint.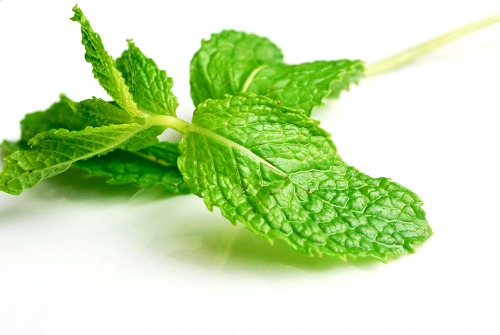 External Use
Apply fresh grated mint leaves (or apply the paste of mint leaves on your face to enhance natural freshness and glow and reduce the chances of developing acne or pimples.
You can grind mint leaves with few drops of water to prepare a thick paste. You can prepare a body mask by adding the juice of one whole lemon and apply on the sub exposed parts of your body for skin rejuvenation.
Internal Consumption
Lemon is rich in vitamin C and can help a great deal in hot and humid summer days. Lemonade is the most used beverage in summer and you can always add some fresh mint leaves in your lemonade to enhance the freshness and health benefits
2. Papaya
For those who have sensitive or those who live in extreme climatic conditions, papain content of papaya is indeed a natural health tonic that helps in rejuvenation of skin and the anti-bacterial/ anti-fungal properties helps in preventing skin infections and allergies.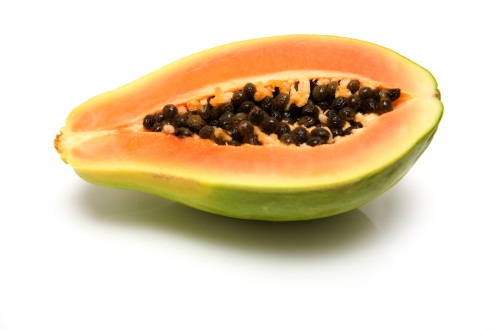 Take 2 teaspoons of oatmeal powder, ¼ cup ripe papaya, ¼ cup of cocoa, ¼ cup honey and 2 teaspoons of cream. Whisk gently and apply evenly on face. Wash the face with plenty of water once the mask is dry.
3. Turmeric
Turmeric is found abundantly in many parts of Asia and has been in use for centuries as a skin care product to alleviate allergic, inflammatory and infectious disorders of skin. It is also helpful in lightening the tone of skin and removing blemishes and scars. Here are a few tips: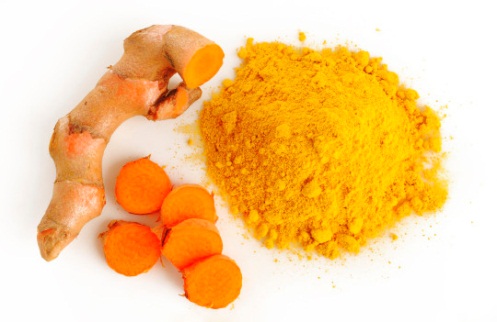 Prepare a paste of turmeric and pineapple juice in a ratio of 1:1. Apply the thick paste underneath your eyes to lighten the dark circles.
Prepare a thick paste of turmeric with sugar-cane juice (ratio should be 1:1) and apply on face to remove wrinkles and blemishes
For dry and papery skin, apply the mixture of turmeric and sandalwood paste on face.
4. Neem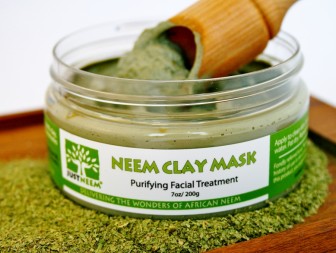 Neem is one of the ancient skin remedies for acne prone skin, pustules and blisters. It has detoxification, anti-bacterial and anti-fungal properties. Prepare a neem face-pack by following these simple steps:
Take two tablespoons of yogurt and mix with ½ teaspoon of neem powder.
Apply evenly on your face with the help of a face-pack
Let it dry for 15 minutes and wash your face with copious amount of water.
5. Fenugreek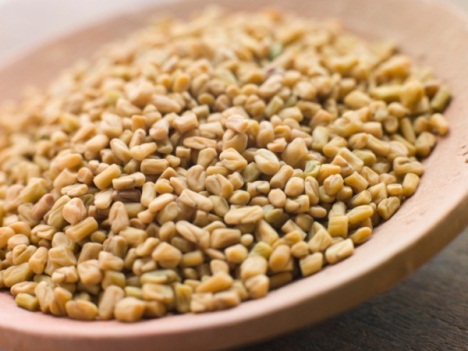 Fenugreek contains a natural blend of health promoting proteins and quality minerals in the right proportion. To achieve health benefits of Fenugreek, prepare the face mask by:
Warming few teaspoons of fresh milk and adding some leaves of fenugreek and then apply evenly on face.
If you have a black-head prone skin, you can get benefitted by applying face-mask of fenugreek seeds with turmeric on face at nighttime.
6. Honey and Baking Soda Cleanser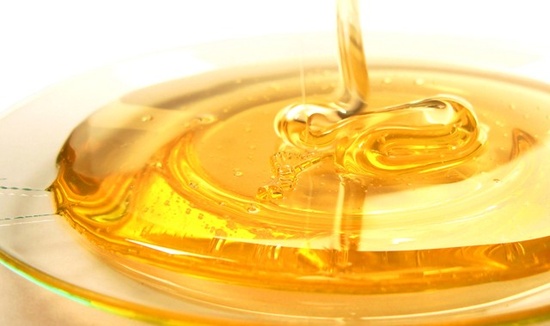 You can prepare your own skin clearing mask by using simple kitchen products. Follow the steps to get a radiant and shiny skin.
Combine 1 teaspoon of baking soda and 1 teaspoon of raw honey in a small bowl.
Mix gently and apply the mixture on your face.
Massage gently for at least 1 minute and wash with tap water.
This remedy is excellent for normal and oily skin.
7. Honey and Oatmeal Mask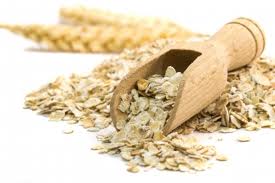 To achieve a soft looking clear skin, use natural ingredients like honey and oatmeal that not only clean your skin and open your clogged pores, but also help in rejuvenating your skin cells. Here is one of the best skin clearing masks.
Combine oatmeal and honey in a small amount and mix gently.
Now apply this mixture on your face and let it dry
Wash your face once completely dry.
8. Coconut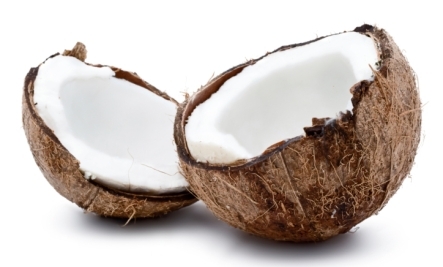 Coconut tree is referred to as the tree of life in the ancient Hindu scriptures. The coconut water is helpful in lightening skin tone and clearing the blemishes and scars from the face. Additionally you can mix coconut milk with red sandalwood to prepare a paste that can help in clearing the acne, discoloration and pigmentation of skin.
9. Walnut and Yogurt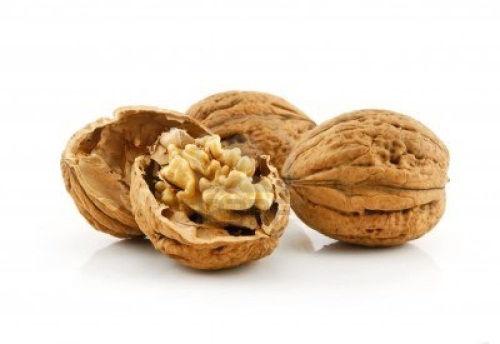 Walnut is used widely in Chinese and Greek herbal medicine for clear looking skin. Application of walnut powder can act as an excellent exfoliating agent to remove impurities and dirt from the skin. To enhance the benefits of walnut and yogurt, you can combine the two ingredients to prepare a face-mask. Make sure to scrub the face gently after the mask is dry.
10. Lemon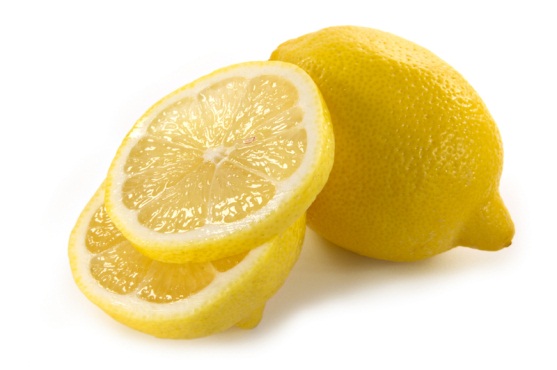 Lemon serves as a complete skin care formula whether ingested by mouth or applied topically on face. It is rich in vitamin C, has anti-bacterial and anti-fungal properties and also acts as an exfoliating agent to remove dead and dying skin cells. Here are a few tips to use lemon to achieve optimally clear skin.
Prepare a mixture of half alum and lemon juice and apply gently all over your face.
Rub it softly and then wash your face with cold water to achieve a fresh looking, tighter skin
Video: DIY Face Mask for Clear Skin