As you age, the skin around your eyes begins to dry and inhibit growth of new cells. As that happens, lines and wrinkles begin to form around your eyes. There are eye creams for wrinkles that can help decrease the size of the lines and wrinkles while increasing the health and hydration of the skin. Depending on the amount of lines and wrinkles and the frequency of application of the creams, one of these may be the best eye cream for your wrinkles.
Best Eye Cream for Wrinkles
From the very pricey to the very affordable, anyone with wrinkles should be able to find an eye cream to help improve the lines around your eyes.
1. Aveda Green Science Firming Eye Crème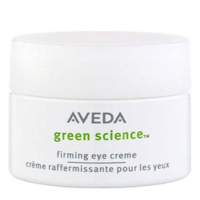 Price: $47
Description: Derived from plant sources such as thistle and cactus, Aveda Green Science works to smooth wrinkles by decreasing swelling and add luminosity to skin around your eyes.
2. B. Kamins Nia-Stem Eye Cream KX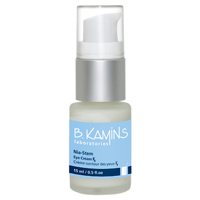 Price: $90
Description: B.Kamins cream contains niacin (Vitamin B3) which is a well-documented wrinkle-fighting vitamin and also helps to reduce dark spots and other signs of aging around the eyes.
3. Chanel Sublimage Eye Cream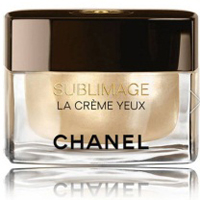 Price: $200
Description: By trusted name Chanel, this eye cream is recommended by dermatologists but carries a hefty price tag.
4. Clinique Repairwear Laser Focus Eye Cream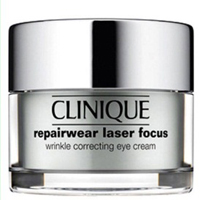 Price: $63
Description: Another respected name in makeup products, this Clinique product smooths fine lines and decreases puffiness around the eyes.
5. Kiehl's Powerful Wrinkle Reducing Eye Cream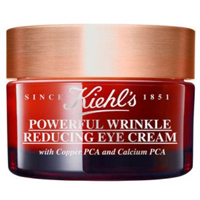 Price: $42
Description: Containing calcium and apricot oil, Kiehl's eye cream helps to maintain elastic skin to reduce wrinkles.
6. La Prairie White Caviar Illuminating Eye Cream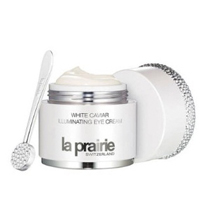 Price: $300
Description: Making the list as the most expensive eye cream, La Prairie is made of caviar extracts and powders to lift and firm skin around the eyes.
7. Valmont L'Elixir Des Glaciers Eye Cream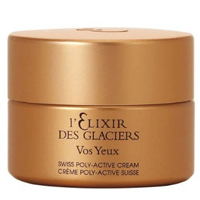 Price: $305
Description: Another pricey cream, Valmont uses green tea, red algae arnica and caffeine extracts to smooth and firm the skin around the eyes.
8. Nars Total Replenishing Eye Cream
Price: $55
Description: Containing light reflectors, Nars makes the area under the eyes look brighter while it hydrates the skin to decrease fine lines.
9. Perricone MD Firming Eye Cream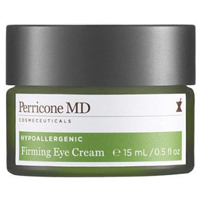 Price: $65
Description: Perricone MD is a hypoallergenic cream that contains neuropeptides and polyphenols to firm and fill fine lines around the eyes.
10. Philosophy Miraculous Anti-Aging Retinoid Eye Repair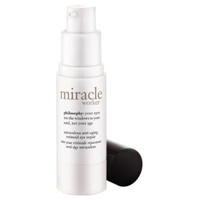 Price: $65
Description: Philosophy contains a molecule that was built to mimic the action of the retinoids without the irritation those can produce. These substances encourage cell regeneration which can help to prevent wrinkles.
11. Caudalie Premier Cru Eye Cream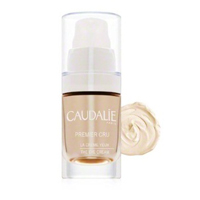 Price: $98
Description: Made with hibiscus, caffeine, hyaluronic acid, grape-seed oil, and avocado, Caudalie firms, hydrates the skin and removes dark circles.
12. Rodial Dragon's Blood Eye Gel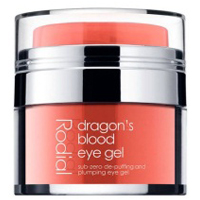 Price: $50
Description: The sap of the sangro de drago tree gives this product its distinctive name. Dragon's Blood cools, hydrates and refreshes tired eyes by protecting against environmental damages.
13. Sunday Riley Start Over Active Eye Cream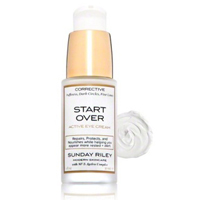 Price: $85
Description: Sunday Riley contains five botanicals (NV-5 ageless complex) and a healthy dose of Vitamin C to detoxify, repair and protect aging skin around the eyes.
14. Estee Lauder Resilience Lift Extreme Ultra Firming Eye Crème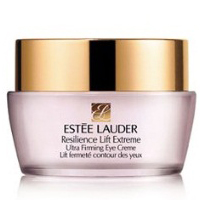 Price: $51
Description: Removes the yellowish discoloration that some women experience. Softens the skin around your eyes by reducing bumps and improves the small lines.
15. Lancome Renergie Microlift Eye R.A.R.E.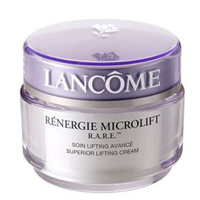 Price: $70
Description: Firms the skin around your eyes making them look less puffy and more refreshed. It makes your eyes look younger in short time, which is especially effective for recovering from jet lag eyes.
16. Mary Kay TimeWise Firming Eye Cream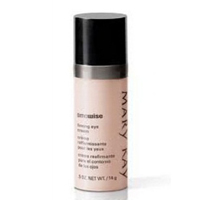 Price: $30
Description: Smooths and softens while reducing wrinkles around the eyes. Available through Mary Kay dealers. Many uses recommend this product to be a must-have for eye wrinkle removing.
17. Dermalogica AGE Smart Multivitamin Power Firm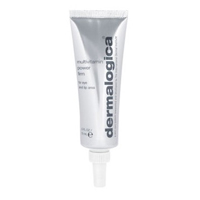 Price: $52
Description: With a dose of multivitamins in the product, this is safe even for those with sensitive skin.
18. MAC Fast Response Eye Cream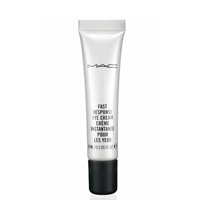 Price: $30
Description: Fast-drying and smooth allows you to apply other makeup quickly. It also takes the puffiness out of tired eyes.
19. Relastin Eye Silk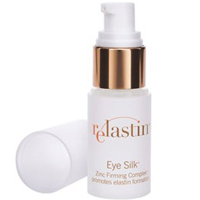 Price: $69
Description: Improves the elasticity of the skin around the eyes resulting in smoother skin. Reviews say the silky serum bathed the sensitive eye area with softness and left no residue on the skin.
20. Olay Regenerist Eye Lifting Serum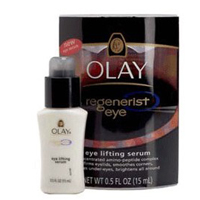 Price: $19.99
Description: The most inexpensive product in the list, Olay Regenerist is a non-greasy product with a slight tint. According to reviews, provides firming while being a "pleasant product to use".