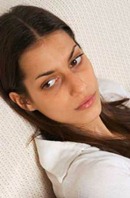 Dark circles are characterized by development of dark discoloration of the skin present under the eyes. Though not a serious illness, dark circles can make individuals developing them appear tired, unhealthy, exhausted and older than their age. There are numerous causes of dark circles, including genetics, advancing age, dry skin, allergies, excessive stress both mental and physical, lack of sleep and eating unhealthy diet. Some simple and easy remedies can help effectively get rid of the unsightly under eye dark circles.
Natural Remedies to Treat Dark Circles
Natural remedies are among the first options to treat dark circles. Here comes some easy ways help improve the skin problem.
1. Cold Water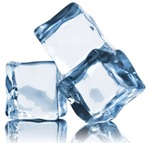 Cold water can be effectively used to constrict the blood vessels present under the eyes, thereby, reducing the appearance of dark circles and eye puffiness. Put a clean washcloth soaked either in cold water or cold milk directly over your eyes for a few minutes. You can also use few ice cubes wrapped in a cloth napkin and put it under your eyes. You can replace the ice bag with a bag or frozen peas, a cold spoon or a chilled teabag. To see the effects, the process should be repeated 3-4 times a day for several weeks.
2. Cucumber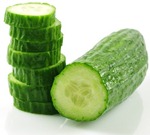 An excellent astringent, cucumber also posses skin tightening properties. You can always use cucumber to get rid of dark circles quickly. Cut some thick slices of a fresh cucumber and refrigerate it for half an hour. Place the chilled cucumber slices on the skin for around 10 minutes. Remove and wash the area with water. Cucumber will have a refreshing and soothing effect on your skin. You can also mix equal quantities of cucumber juice and lemon juice and apply the mixture on the affected area with the help of a cotton ball. Leave the application for about fifteen minutes and rinse with water afterwards. Use this remedy for at least a week to see miraculous effects.
3. Potato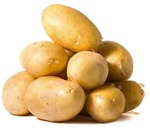 Raw potato has natural bleaching agents that help in lightening the dark circles and also remove the eye puffiness. Grate one chilled potato and take out its juice. Apply the potato juice on the affected area with a cotton ball. Leave for 10-15 minutes and rinse with cool water. Apply a cream. You can also keep a potato slice on the affected area instead of using potato juice.
4. Apple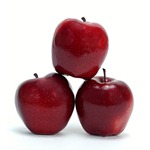 Apples contain tannic acid that helps in lightening the dark circles. Moreover, vitamins B and C and potassium present in apples provide nourishment to the sensitive under eye skin. Put thick apple slices under your eyes and leave for around 30 minutes. Wash with cold water and apply a cream. You can also apply a paste made of boiled green apple under your eyes and wash with water after 30 minutes.
5. Lemon Juice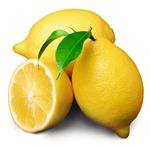 Lemon juice contains vitamin C that has bleaching properties and can help in lightening the under eye dark circles. Apply fresh lemon juice on the affected area with a cotton ball and wash after 10 minutes. You can also make a paste by mixing one tablespoon lemon juice, a pinch of gram flour, two tablespoons of tomato puree and a pinch of turmeric powder. Apply this to the affected area and rinse after 15 minutes. Use this 2-3 times a week and you will notice miraculous results.
Commercial Products to Treat Dark Circles
Apart from the natural remedies there are several products available in the market these days that help to treat dark circles. Some of these are described below.
1. Origins GinZing™ Refreshing Eye Cream ($30/0.5oz)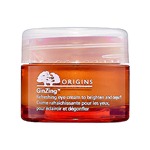 It is a natural morning-after eye cream that is clinically proven to reduce dark circles and puffiness instantly. It is suited to all skin types. It contains caffeine from coffee beans, magnolia extract, Panax ginseng and natural optic brighteners, all of which act to refresh and restore radiance to your tired eyes.
2. Glam Glow BRIGHTMUD™ Eye Treatment ($69/12 ChromeCells)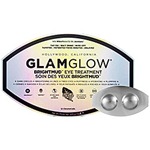 It contains powerful actives that help in reducing dark circles, puffiness and fine line from around the eyes. The compounds present in this product absorb toxins and deliver high nutrients and mineral in the skin area thereby giving you ultra bright and amazing eyes.
3. Dior Hydra Life BB Eye Crème ($45/0.2oz)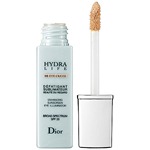 This product helps in moisturizing, smoothening and concealing dark circles and puffiness from around the eyes. It is perfect even for dry skin. Its powerful SPF 20 filter gives protection from environmental stress. The ingredients are deep acting and remove signs of fatigue.
4. Caudalie Premier Cru The Eye Cream ($98/0.5oz)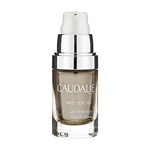 This product has an anti aging effect and instantly transforms the eyes. It hydrates and makes the skin firmer and smoother. It helps in reducing the dark circles and puffiness from under the eyes making it bright and young.
5. Shiseido Benefiance WrinkleResist24 Intensive Eye Contour Cream ($55/0.51oz)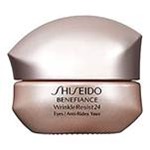 This product addresses the signs of aging under the eyes, which includes creases formed at the inner corner of the eye, under eye wrinkles, creases on the lids, crow's feet and vertical lines formed under the eyes.
Special Tips to Treat Dark Circles
Besides the various natural and commercial treatments that you can apply to treat dark circles, there are certain special tips that you should pay attention to reduce their appearance.
1. Sleep Well
Get a good amount of sleep every night. Lack of restful sleep is one of the major causes of dark circles. Ensure to remove all eye makeup before going to bed.
2. Cure Allergies
The skin discoloration under your eyes may very often results from allergies. Hence, cure your allergy by over-the-counter or prescription medicines or stay away from the allergen.
3. Relieve Nasal Congestion
Dark circles can also develop in individuals who have nasal congestion as a blocked nose can cause the veins around your sinuses to dilate and darken. You can also make a saline solution mixing ¼ tsp of salt in 2 cups of water and put it into one of the nostrils, while keeping your head tilted so that the solution comes out of the other nostril. This helps to reduce nasal congestion.