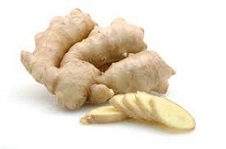 Ginger contains a number of therapeutic benefits such as anti-inflammatory effects and relieving gastrointestinal disorders. However, ginger should be avoided in some conditions. Many recipes can give you a healthy dose of ginger in a delicious way.
Ginger Benefits
Ginger is a root that be used in many different ways. It can be an ingredient in cooking or in drinks. It can even be used as a food preservative and has been used for centuries as a medicine.
| | |
| --- | --- |
| Benefit | Description |
| Combat Inflammation | Ginger is a natural painkiller and has some of the strongest anti-inflammatory substances that are known to us. |
| Maintain Normal Blood Circulation | Magnesium, zinc and chromium are all in ginger. These help prevent chills, fever and excessive sweating and also improve blood circulation. |
| Treat Motion Sickness | It is not known why ginger works but it is a well-known remedy for nausea that is caused by motion sickness. |
| Increase Absorption | By stimulating gastric enzyme secretions, ginger increases the absorption of nutrients in the body. |
| Prevent Cold and Flu | Steeping 2 tablespoons of chopped ginger in hot water can be used to treat both colds and flu. Ginger has been used for thousands of years for this. |
| Alleviate Stomach Discomfort | Ginger aids in digestion and this helps to avoid stomach discomfort. It seems to reduce inflammation in the same way that aspirin and ibuprofen do. |
| Prevent Colon Cancer | One study showed a link between ginger and the slowing of the growth of colon cancer cells. |
| Treat Respiratory Conditions | Ginger helps with colds and other respiratory disorders by expanding the lungs and loosening phlegm. |
| Treat Ovarian Cancer | Ginger powder causes the death of ovarian cancer cells. |
| Improve Immunes System | Ginger is a boost to the immune system. A small amount of ginger each day can prohibit fatty deposits in the arteries to prevent a stroke. It can also decrease infections in the stomach and helps the body fight cough and throat irritation. |
| Fight Morning Sickness | With a success rate of 75%, ginger has proven to help fight morning sickness and stomach flu. |
Cautions for Eating Ginger
Side Effects of Ginger
Ginger can interact with certain medicines.
Never take more than four grams of ginger a day
Possible side effects might be gas, heartburn, nausea and bloating.
When to Avoid Ginger
Never give ginger to a child younger than two.
Talk to a doctor before taking ginger, as it will interact with other medicines.
If you take blood thinners or have a bleeding disorder, do not take ginger.
Ginger Recipes
Ginger Ale
Ingredients
Fresh ginger, about 10 oz, peeled and coarsely chopped
Lemon peel, 3 strips of about 4" each, only the yellow part
1 ½ Cup of sugar
Chilled club soda, about 3 quarts
Ice
Directions
Using a 4-quart saucepan, bring 4 cups of water, the ginger, and the lemon peel to a boil. For about 10 minutes, simmer uncovered. While stirring, add the sugar and continue to boil and stir about 15 minutes.
Pour mixture through a strainer and throw away the lemon peel. The ginger pieces can be used in other recipes, if you want.
Let the syrup cool and pour into a glass container. Cover it tightly and chill about an hour. It can be kept up to a week.
Mix ¼ cup ginger syrup with one cup of club soda and pour on ice.
Here is a video to give you an example.
Ginger Cake
Ingredients
Butter to coat the baking pan
Flour, 2 cups
Cinnamon, ¾ teaspoon
Ground Cloves, ½ teaspoon
Black Pepper, ½ teaspoon
Salt, ½ teaspoon
Light molasses, ¾ cup
Vegetable oil, ¾ cup
Sugar, ¾ cup
Water, ¾ cup
Baking Soda, 1 ½ teaspoons
Fresh Ginger, ½ cup, peeled and minced, packed tightly
Eggs, 2, room temperature
Powdered sugar or whipped cream, optional
Directions
Preheat oven to 350 degrees. Coat round cake pan with flour.
Using a medium bowl, whisk flour, cinnamon, cloves, pepper and salt.
In another bowl, whisk sugar, oil and molasses until smooth.
Bring water to boil in a large saucepan. Stir in baking soda, then molasses mixture until combined. Take from heat. Stir ginger into the molasses mixture.
Whisk small amounts of dry ingredients into batter. Using rubber spatula, add the eggs. Pour the batter into the pan.
Bake about 45 minutes until a toothpick inserted will come out clean.
The cake can be dusted with powdered sugar or served with whipped cream.
Here is a video to give you an example.
Candied Ginger
Ingredients
Ginger root, one pound, fresh
Water, 5 cups
Sugar, about 1 pound
Nonstick spray
Directions
Use nonstick spray to coat a cooling rack then place in a sheet pan lined with parchment paper.
Using a mandoline, slice the peeled ginger in 1/8" slices. Put into a saucepan with the water over medium-high heat. Cook 35 minutes, covered, until the ginger is tender.
Drain the ginger, keeping ¼ cup of the liquid. After weighing the ginger, measure out the same amount of sugar. Put the ginger and ¼ cup water in the saucepan and add in the sugar. Bring to boil and reduce heat. Stir until the sugar looks dry, around 20 minutes. Put the ginger on the cooling rack and separate the individual pieces. When it is cool, it can be stored in an airtight container for two weeks.
Save any sugar that drops between the racks to use for toppings on cookies or ice cream.
Here is a video to give you an example.