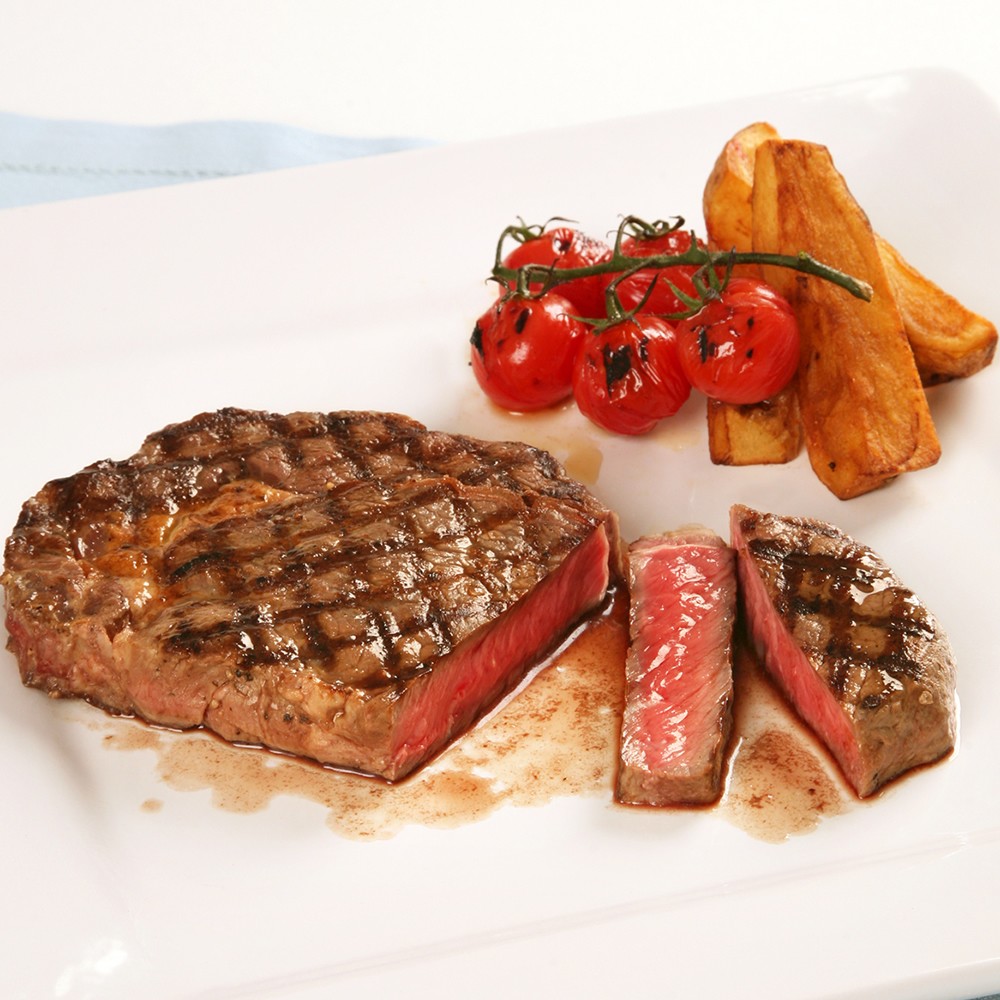 The rib eye steak refers to the part that lies in the large end of the beef rid, located around the shoulder. As one of the most favorite beef entrées, ribeye steak is juicy, tender and with delicious flavor. It is also rich in zinc, complete protein, phosphorus, vitamin B12 and B6. Because of its nice flavor and nutritious value, rib eye cuts are more expensive compared with other parts. However, those who are on a diet still wonder the calories in ribeye steak. You will find the answer in the article and also learn how to make savoury ribeye steak by yourself.
Ribeye Steak Calories
Notes: % refers to % Daily Value based on a 2000 calorie diet.
However delicious steak can be, it is always recommended to not exceed 3-oz portion per day. Fill the rest of the plate with a green salad or other healthy side dishes.
Grilled Ribeye Steak Calories

Calories

Fat

Cholesterol

Protein

1 oz

77

6g

19mg

5g

100 grams

290

22g

33%

80mg

26%

24g

48%

1 steak (290g)

845

63g

96%

233mg

77%

69g

138%
Griiled Ribeye Steak Recipes
Follow the two videos below to learn how to cook mouthwatering ribeye steak: