Bananas are among the most popular fruits in the US because they are highly nutritious, affordable, and available throughout the year. The common perception and rumors about bananas in the world is still unsolved and unclear. Many people question their nutritional value and believe that bananas are fattening. But is it true?
Are Bananas Fattening?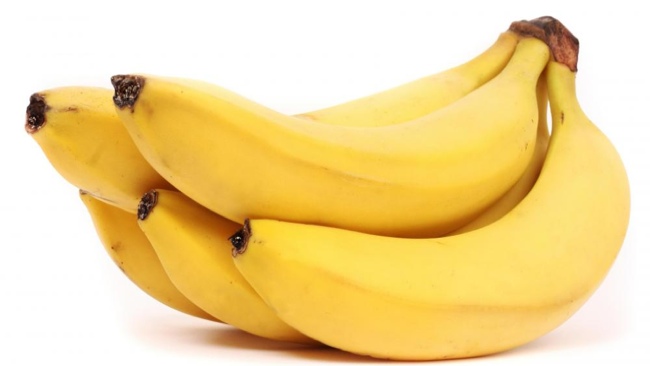 No, bananas are not fattening. In fact, no food in and of itself is fattening. It all depends on when, with what and how much you eat. The effect also depends on how much you exercise. People believe that bananas are fattening because of their water and sugar content. However, compared to melons and grapes, bananas have less water per serving. A medium-sized banana has 14.5 grams of natural sugar, which is safe when taken in moderation. Limit your banana intake to one to two per day and you'll never have to worry about gaining weight with banana consumption.
The table below outlines the basic nutritional information for a medium-sized banana:
| | |
| --- | --- |
| Nutrient | Amount |
| Carbohydrate | 27g (3g fiber) |
| Protein | 1 g |
| Fat | None |
| Calorie | 105 |
| Vitamin A | 75.5IU |
| Niacin | 0.8g |
| Vitamin C | 10.3mg |
| Riboflavin | 0.1mg |
| Vitamin E (Alpha Tocopherol) | 0.1mg |
| Magnesium | 31.9mg |
| Sodium | 1.2mg |
| Calcium | 5.9mg |
| Iron | 0.3mg |
Health Benefits of Banana
Are bananas fattening? The answer to this question lies in their nutritional value and health benefits. Here are the major health benefits of eating bananas regularly:
1. Bananas Promote Cardiovascular Health
The rich potassium content in bananas helps in maintaining blood pressure and promotes heart function. One medium-sized banana contains 475mg of potassium and 1mg of sodium. The fruit provides 135% of the required daily amount.
2. Bananas Are Natural Antacids
Bananas have a soothing effect on ulcers and stomach acid production. The fruits activate stomach lining cells, which makes them produce a thick protective mucous that shields the stomach from acidic effects. Bananas have protease inhibitors that reduce stomach bacteria that cause ulcers.
3. They Promote Digestion
Are bananas fattening? The answer is quite the opposite. Consumed in right amount, bananas may actually help you to control your weight. Bananas contain pectin, which normalizes and regulates the movement of food along the digestive tract.
4. The Fruits Prevent Vision Loss
Bananas contain rich amount vitamins A, E and C, which are known to delay vision loss associated with age. Studies have shown that eating 3 servings of fruits daily delay the start of age-related macular degeneration (ARMD).
5. Bananas Promote Bone Health
The fruits promote the absorption of calcium by reducing calcium loss, which in turn reduces bone loss. High salt diets worsen calcium loss. Greener bananas have short chain fatty acids or SCFA that the human body cannot digest. However, the fatty acids promote cellular health in the digestive tract. Bananas contain pectin that promotes absorption of nutrients in the intestine.
Ways to Enjoy
The health benefits and nutritional content of bananas partly answer the question "are bananas fattening?" However, you must eat bananas properly to enjoy their nutritional benefits. Here are the recommended ways to eat bananas:
1. Open-Faced AB&B
Spread two tablespoonfuls of almond butter on one slice of bread. 100% whole grain bread is recommended. Top the spread with a five-inch slice of banana and ground cinnamon. Enjoy the snack with ice cold non-organic or skim milk.
2. Banana Muselix
Fold a five-inch banana slice into six ounces of Greek yogurt or any other non-dairy alternative. Use nonfat organic yogurt. Add a quarter cup of toasted and rolled oats, ground nutmeg, and two tablespoons of chopped or sliced nuts. Leave the mixture in the fridge overnight or freeze it and take as an alternative to ice cream. The mixture has a better flavor when refrigerated overnight.
3. Banana Ginger Chocolate Parfait
Melt a quarter cup of chocolate chips. Use dark chocolates that are 73% dark. Add a teaspoonful of fresh ginger and a serving of any whole grain cereal such as brown rice or puffed millet. Add six ounces of organic Greek yoghurt with no fat or another non-dairy alternative and a five-inch slice of banana to the chocolate mixture.
Go Bananas in Moderation
Although the health benefits of eating bananas answer the question "are bananas fattening" it is advisable to take the fruit in moderation. Bananas have great nutritional value and are used in many recipes. However, they are best enjoyed when taken in moderation. Including different foods and fruits in your diet is important to ensure that you get all the nutrients your body needs. Include other nutritious fruits like berries and apples in your diet. One concern about eating many bananas is that it may lead to high levels of potassium in the body. This condition is referred to as hyperkalemia.
The body requires potassium to perform various functions such as regulating blood pressure. An average sized banana contains 290-544mg of potassium. This amount is far below the recommend daily amount of potassium (3,500mg). Hence, you cannot suffer any potassium imbalance after eating bananas unless if you are already suffering from hyperkalemia, kidney disease or any other complication. You can eat any amount of bananas but one or two bananas are recommended per day.