Most vitamins and minerals are found in fruits and vegetables. They also have nutrients that boost your immune system. The only problem is that some people find it hard to consume the required servings of vegetables and fruits per day.
You need not worry because below are some immune booster juice recipes that are easy and quick to make and are very delicious. In addition, these fruits and vegetables pack enough nutrients to help keep the flu away during the cold season. So get your juicer and get juicing.
Top 9 Effective Immune Booster Juices
1. Lemon Juice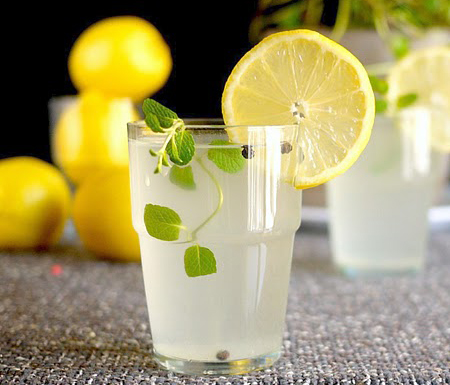 How it helps:
It contains Vitamin C and many antioxidants, which improve your immune system. It balances the acids and alkali levels in the body as well. Drinking lemon tea or lemonade on a regular basis reduces your body's susceptibility to illnesses.
How to make:
Get an appropriate item to squeeze the lemon like a squeezer or a food processor that has a component for juicing.
Cut the lemon across to have 2 halves. Then squeeze the juice into either a cup or a bowl, make sure you get all the juice out.
You can add some water and sugar to make it tasty.
2. Beet Juice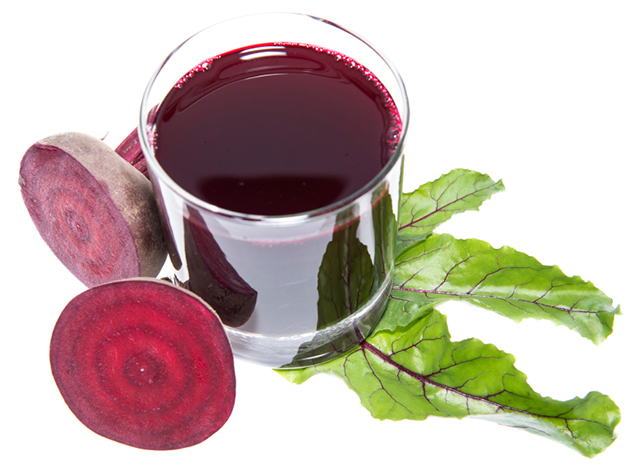 How it helps:
Apart from improving your immune system, it also benefits your health in other ways. Some nutrients that are found in beet juice include manganese, beta-carotene, sulfur, iron, vitamin C, potassium choline and calcium. Drinking this juice can improve the way the brain functions, strengthens the liver and gallbladder, and it is also known to cleanse the blood.
How to make it:
To start with, you'll need 1 to 3 beets, a paring knife and a juicer.
Wash the beets and remove any mud or dried dirt, then cut them into quarters.
Plug in the juicer and push the beet pieces one at a time until you get the amount of juice you need. You can either save or discard the greens.
3. Broccoli Juice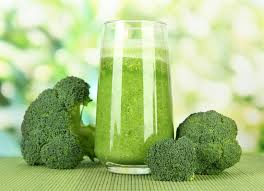 How it helps:
Consuming broccoli on a regular basis is beneficial to the immune system. The nutrients here include calcium, sulphur, protein, potassium, vitamin B1 and C. Pure broccoli juice is very concentrated and it should be diluted with juices that are lighter.
How to make it:
You can dilute it with apples and for that you'll need broccoli (2lb) and 8 apples.
Wash and prep the broccoli florets and set them aside, then wash and core the apples.
Take a masticating juicer and juice them together.
4. Apricot Juice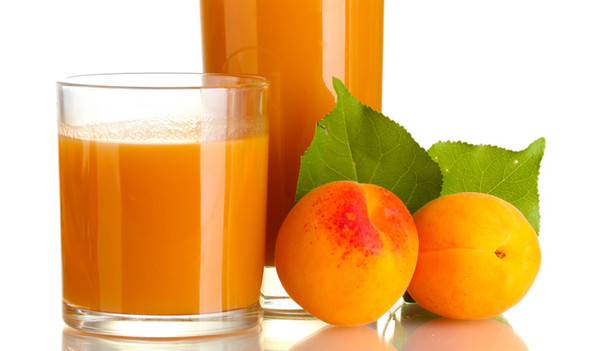 How it helps:
This immune booster juice contains large amounts of dietary fibre, vitamins, minerals and antioxidants. It boosts your immune system and contributes to your general health and protection of the eyes and heart.
How to make it:
The easiest method of making apricot juice is with a juicer. Just get fresh apricots, remove the pits and juice them.
Another method is boiling them until they become soft, and then filter them with cheesecloth to get the juice.
You can also blend them after removing the pits then add water and sugar to taste.
5. Cranberry Juice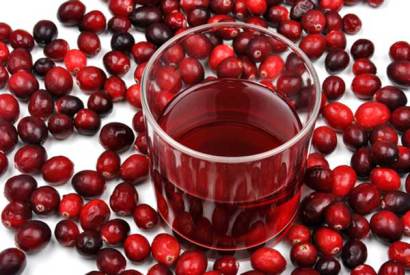 How it helps:
Cranberry juice boosts your immune system, and it is also known to aid the urinary tract system and lower the risk of getting heart disease. This is because it contains flavonoids and vitamin C, which are strong antioxidants.
How to make it:
Sort out the cranberries removing the ones that are green, rotten or overripe and rinse them thoroughly.
Put them in a juicer and juice them. The raw juice is strong and extremely bitter so you can add some sugar and water to taste.
6. Banana Juice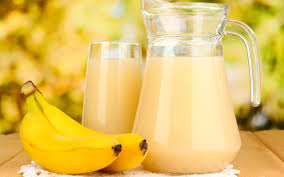 How it helps:
This is a good source of vitamin C and vitamin B-6. These two vitamins are known to boost the immune system. Bananas also provide energy and fiber, and they are known to contain magnesium and potassium.
How to make it:
You'll need 3 cups of orange juice preferably cold and 2 small ripe bananas then blend them until smooth. You can add sugar and ice if you like.
7. Pomegranate Juice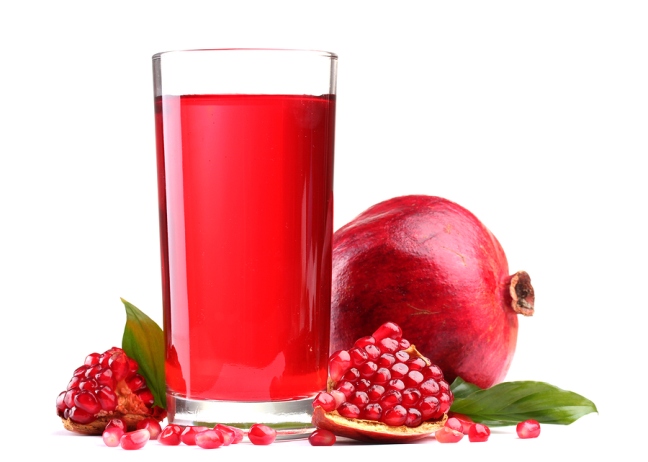 How it helps:
Pomegranate juice is one of the most helpful immune booster juices as it contains powerful antioxidants.
How to make it:
You'll need 1 pomegranate, 1 cup of water (240ml) and some sugar to taste.
Cut the pomegranate open and deep it in water in a large bowl.
While it is still underwater, remove the seeds. They will sink to the bottom and the white or yellow membrane will float (which should be discarded).
Strain the seeds out of the water and empty them into a blender. Blend until the seeds break.
Strain the juice using a mesh strainer making sure to squeeze out every last drop. Add water and sugar to taste.
8. Kiwi Juice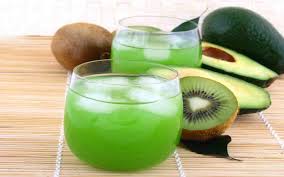 How it helps:
The kiwi fruit boosts your immunity for it contains vitamins A, C and E in generous amounts, and it ensures your cardiovascular health. It also has a high concentration of potassium and dietary fiber.
How to make it:
Rinse each kiwi fruit thoroughly and dry them with a clean kitchen towel.
Peel the amount you want to juice. A simple way of peeling is cutting the fruits at both ends. Once you've done this, slide a spoon between the fruits' flesh and skin. Slide it around the fruit and the skin will separate from the flesh then slide it off the fruit.
Cut them into either halves or quarters.
Put a glass under the juicers spout, then juice all the chunks feeding them one by one into the juicer. If you want, you can blend them with other juices such as pineapple, strawberry or grape juice.
9. Sweet Potato Juice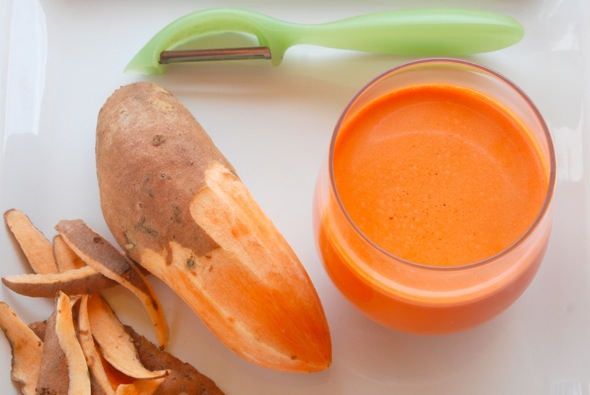 How it helps:
One of the effective immune booster juices as sweet potatoes contain beta-carotene, vitamin C, carbohydrates, calcium and potassium which boost your immunity system. They are also high in fiber.
How to make it:
You'll need 8 carrots, 2 sweet potatoes and ½ inch nub of ginger.
Clean the ingredients: the ginger, carrots and sweet potato.
Peel the ginger and sweet potato using a veggie peeler. The carrots don't have to be peeled, but remove the tops if leafy (optional).
Juice them together and enjoy.