Traveling with your baby can be a nerve-racking experience, especially if it is your first time to do so. You may wonder what would happen if the baby becomes fussy aboard a plane or how you would change her diaper in a public toilet. Although going on a vacation may not be easy with a baby coming along with you, some experts think that babies are actually good travelers compared to small children who are more mobile. Below are tips on how to make travelling with your baby more enjoyable, including what you should pack, how you should choose accommodation as well tips for train travel, road travel and air travel.
Traveling with Baby
1. Things to Pack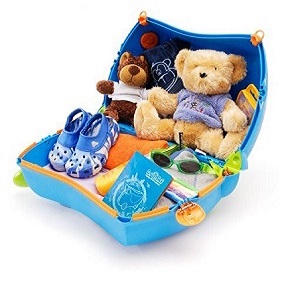 Before traveling, make sure to pack necessary items to make your journey smoother, such as a few clothes for you and the baby. Find out if the baby's formula as well as his usual nappies are available at your destination so you do not need to bring too many of these in your luggage. You may also consider bringing a light-weight baby carrier or buggy, a baby sling and a travel cot. Pack a bag with a few of the baby's favorite toys and some new ones to keep the baby entertained. Be ready to change nappies en route to your destination by packing nappy sacks containing single nappies, wipes and baby cream. Don't forget treats and snacks for the baby.
2. Train Travel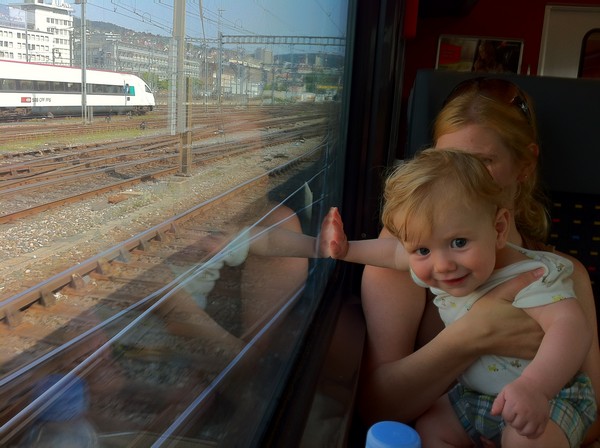 Traveling by train is a relaxing option if you are going long distances. However, it can be easier with these tips:
Take a direct route to your destination and avoid inconvenient train changes.
Reserve seats ahead of time.
Older babies may enjoy looking out of a window, so book a seat near one.
Prepare a light-weight bag with toys, snacks and nappies, which you can stow in a luggage rack with your buggy and suit cases.
Plan ahead for reaching your destination if you need reservations for a taxi or car with baby seat.
3. Road Trips
Choose your time of departure wisely, either when the baby has just woken up or just before napping, depending on the baby's ability to sleep on the road.
It is advisable to travel at daytime because babies may become fussy when traveling long distance. It is also easier to handle emergencies on the road during daytime.
Always place your baby in a car seat for safe travel.
When the baby is awake while traveling in a car seat, stop the car after a couple of hours for feeding or nappy changes.
Sing to your baby or listen to nursery rhymes on the CD player while traveling.
Pack a bag with baby's favorite books and toys. You can also get him some new toys, puzzles and sticker books for entertainment.
Bring some of the baby's favorite snacks. These should be healthy foods such as bread, fruits and cereals.
4. Air Travel
Always be ready for unexpected spit-ups or diaper blowouts by bring a good supply of cleansing cloths or baby wipes.
For exclusively breast-fed babies, moms must be ready to nurse more to keep the baby hydrated.
Babies older than six months may be given more water or formula when traveling by air.
Offer the baby a pacifier or milk bottle to reduce earaches when taking off and descending.
Check for the latest airline restrictions with regards to traveling with milk formula, baby foods and nappy creams in the carry-on luggage. Usually there is a 100 ml limit per item except for medicines and baby supplies. You may need to bring creams in smaller bottles and powdered milk for mixing with hot or bottled water in the plane.
It is advisable to strap a baby to the seat aboard the plane than to carry him on your lap. It's safest for both of you to be securely buckled in.
Watch videos for more tips on flying with babies:
5. Accommodation
Pack fewer clothes and consider accommodations with laundry facilities especially for long trips.
Get accommodations with cooking facilities if you plan to prepare food for your baby during your vacation. Serviced apartments offer kitchen and laundry facilities, which may fit your budget.
Consider requesting for a baby cot, which can serve as a play pen or safe zone. Even if you sleep with the baby, the baby cot can protect him if the accommodations are not child-proofed.
Request a room with a king size bed and an extra bed if you have two or more kids.
Stay in a room in a non-smoking level to protect your child.
Scan your room for dangerous sockets and switches, ovens, or table corners so you can make child-proof changes.
For bathing the baby, check if your room accommodation has a bath tub. Otherwise, you may consider bringing your own inflatable baby tub.