Baby in the age rang can grab and slam toys and their movements are also more precise. The child at this age has developed enough that he can use both hands for holding and playing with toys. The best toys for 6-9 month-olds will be those that allow your growing child to be much more active and interactive. Her gross motor development has progressed and she is beginning to refine her fine motor movements.
Playing "hide the toy" with a child in this age range begins to be fun because these children know that the object just did not magically disappear. The child will look for a toy that you hide.
The toys recommended in this article can help the baby develop both motion skills and cultivate mental powers.
Best Toys for 6- to 9-Month-Olds
1. Dolls or Stuffed Animals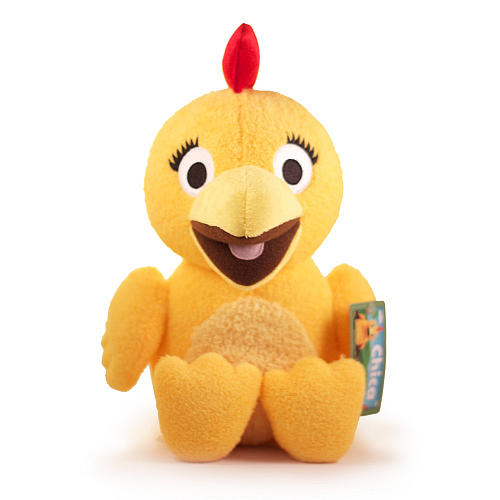 A 6-9 month-old will love soft dolls and stuffed animals. A favorite stuffed animal may be a constant for a child of this age, and the child may become very upset if a favorite stuffed animal is missing. A doll or stuffed animal should not have any removable parts and should, above all, be washable, flame resistant or flame retardant. Dolls and toys plastic eyes, ribbons, yarn should be avoided.
2. Busy Boards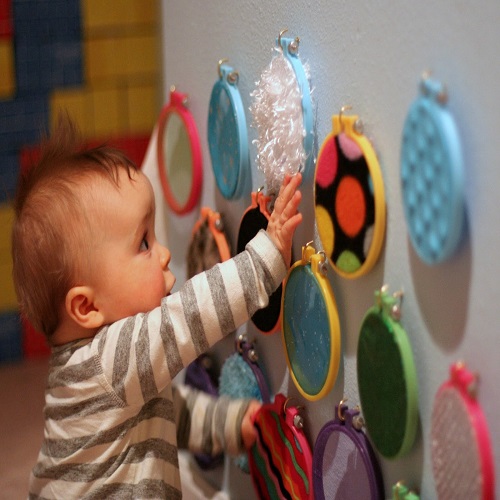 A busy board is an activity center that can be attached to a crib. Typically, these boards have spinning parts and other activities that require the child to do something to make the board move or make noise. The motion and sounds will be intriguing for your child and he will begin to learn that his actions can make something happen. You can either buy busy boards on line or DIY something special for your baby. The picture on the right is a DIY busy board that trains the baby's sensory skills.
3. Balls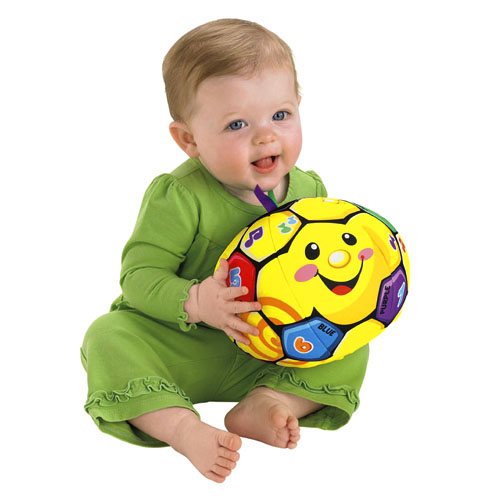 If you buy a ball for a 6-9 month-old (and you should), be prepared to do a lot of running. Your child will quickly learn that if he throws or drops the ball, you will go after it and bring it back to him. He will begin to understand that he can make you play with him and that he has some control over his environment. This interactive toy will help a lot in developing motor skills.
4. Blocks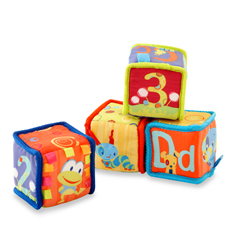 Large blocks are a great toy for the 6-9 month-old. This toy can help the child begin to develop his motor skills as he stacks and unstacks the blocks, then puts them into a container and dumps them on the floor. Choose those blocks with contrasting patterns and pictures that can attract the baby's interests.
5. Activity Centers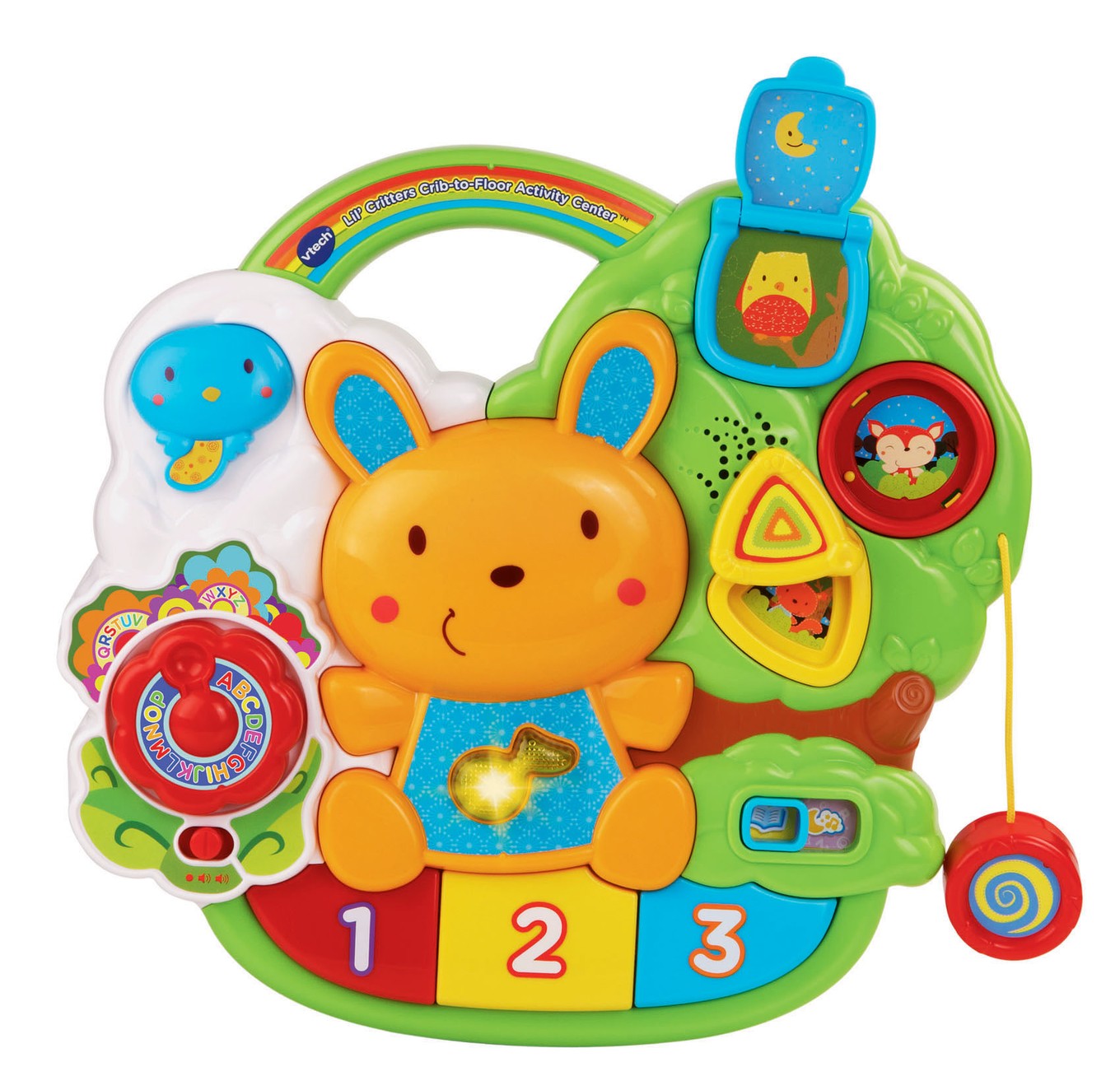 Activity centers can provide hours of fun for children in this age range. The child now has enough upper body and head control to be able to sit up without assistance so an activity center provides buttons, dials and bells that the child can activate to make different actions and noises. For this age child, an activity center can be one on the floor or a seat that the child can actually sit in and interact with the activities.
6. Toys for Motor Skill Development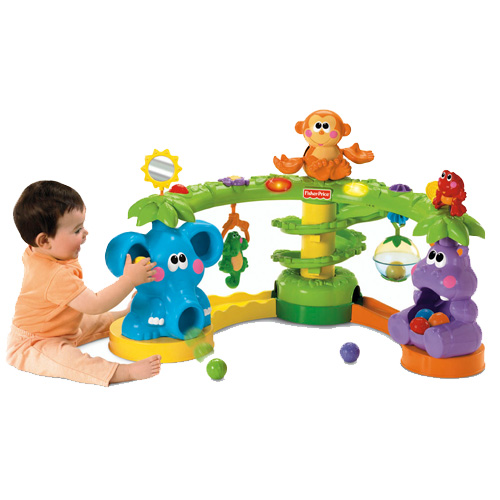 During this age range, your child will begin to crawl and may even try to pull himself up and walk. Be sure to include some toys that will help with development of these motor skills. Get him off your lap and onto the floor with toys out of reach. This will encourage him to start moving toward a favorite toy. For example, a child of this age will love a toy such as the Crawl and Cruise Musical Jungle by Fisher-Price that combines lots of activities with sounds and flashing lights. The toy is also sturdy enough to provide some support as your baby begins to pull himself to a standing position.
7. Winkel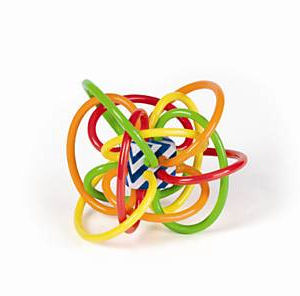 Winkel is a relatively low-priced toy that your child can chew on, shake to hear the rattle, twist and pull. The design makes it very easy for little hands to grab and hold the safe toy. And this is a toy that can be refrigerated to add some relief for a teething baby, but always avoid freezing it!
8. Musical Table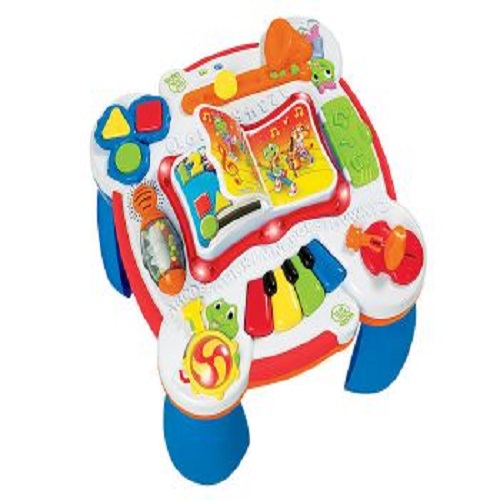 The Musical Table from LeapFrog is a great introduction to music for your child. The table is child height with more than 40 songs and 15 activities to keep your child involved. And this table will grow with your child by having leg extensions that you can add to increase the height of the table. Shapes, numbers, and colors will help your child begin to learn these important "facts".
9. Interactive Books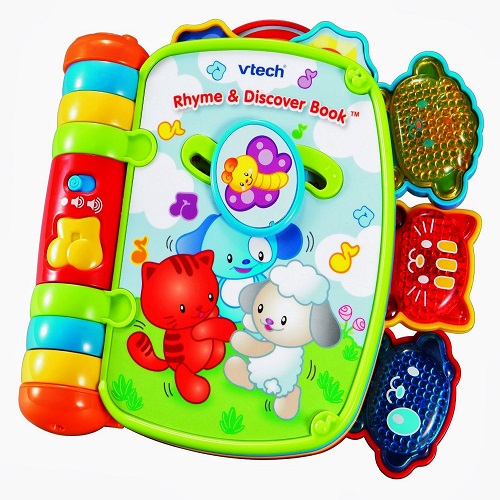 There are many age-appropriate books for the 6-9 month-old. The soft books may still be appealing and certainly the sturdier board books will be needed. It is also a good time to add interactive books in which the child can open doors, flip up flaps and push buttons. As your child's language skills begin to take off, you will find that you are sharing the reading with her. You will read the same favorite books repeatedly – and soon you will find the child anticipating certain words or sounds.
For other recommendations on the best toys for 6-9 month-olds, be sure to watch a couple of videos: