Car seats can be one of the fun investments you make for your baby. Convertible car seats can be installed forward or rear facing. Any seat will meet a minimum of safety standards. Car seat technicians note that this does not necessarily mean any car seat will be suitable for your child. The most important point is looking for a seat that is ideal for your child's height and weight before you make a purchase. Convertible car seats are considered to be some of the best because they are easy to install and hold up well over time. You can also adjust them easily to fit your child well as they grow, though they will all have weight limits that you will need to consider.
Why Do You Need to Buy a Convertible Car Seat for Your Baby?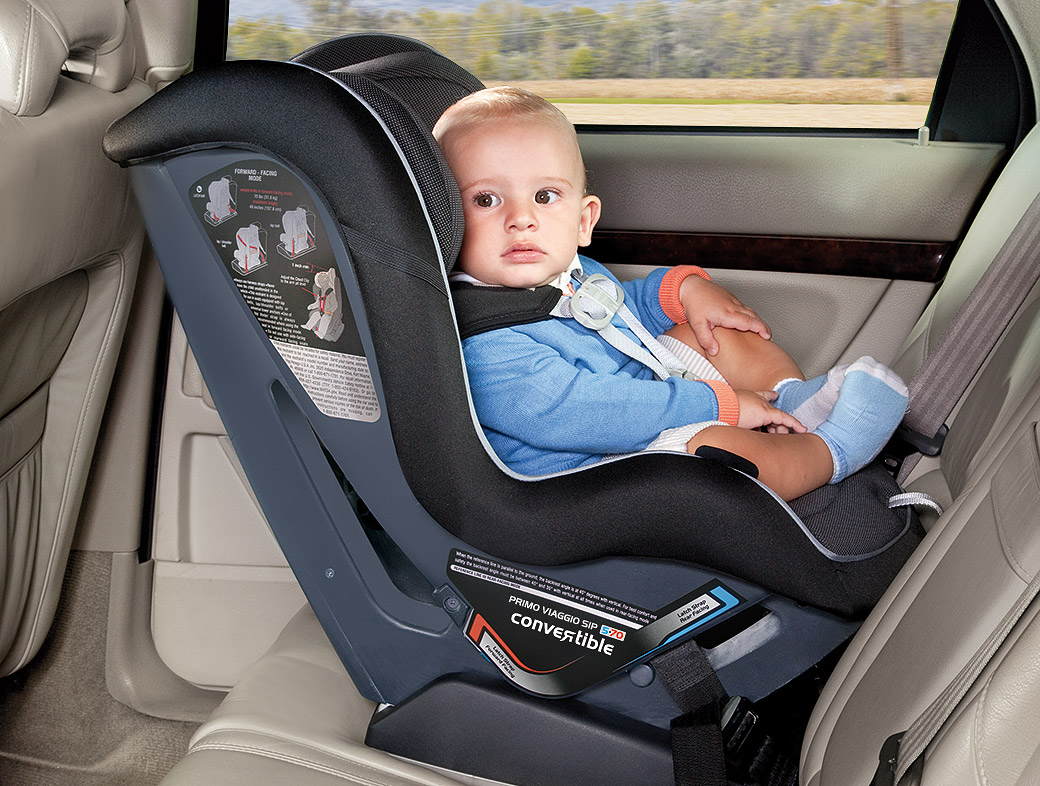 The Center for Disease Control and Prevents states that the top cause of children's death in the United States is motor vehicle injury. This risk can be cut by 71 percent by investing in the proper car seat for your child.You have the option of buying an infant car seat or convertible car seat.
Convertible car seats are designed to convert from the rear-facing design for infants to a front facing design more appropriate for older children. Based on the variance in design,convertible seats can be designed to hold children between 40-80 pounds or up to 50 inches tall. They are inexpensive compared to other models because you can continue to use the same seat as your child grows. Some experts believe that infants are safer in seats specifically designed for their development level.
What Are the Standards of a Safe Convertible Car Seat?
1. Easy to Install
Since you will be using this seat quite often, it is important to look for a seat that is easy to use. The National Highway Transportation Safety Administration has a five star rating system which can be used to determine how easily a seat is to manage. If a seat is easy to install, this will help to ensure that you will use it properly. It should be easy to make whatever adjustments are necessary to accommodate your growing child.
2. Directly Attached to the Car
The car seat can be attached directly to the car rather than using a seat belt to hold it in place. This makes it easier to install the seat and safer because the seat is more likely to remain in place. Check the manufacturer's instructions to determine how this seat should be installed to ensure that you are using your seat in the right way.
3. A Five-point Safety Harness
Look for a seat that has a five-point safety harness which includes two shoulder straps, two thigh straps and one that moves between the child's legs. These should all be adjustable so that you can ensure they always fit your child properly.
4. Offer Side Impact Protection
Seats should offer side impact protection with energy-absorbing foam which will protect your child's chest and head from impact.
5. Comfortable and Easy to Clean
The seat should also be comfortable so your child will be able to relax in the seat. The seat should also be easy to clean. A removable, machine-washable coverwill help ensure your baby's seat remains comfortable and hygienic.
How to Install a Convertible Car Seat
This general checklist can be used to determine how to install a convertible car seat, but you should check the instructions from your manufacturer to ensure that they are installed properly.
| | |
| --- | --- |
| Steps | Descriptions |
| Check the limits | Start by checking the weight and height limits on the car seat to ensure that it is suitable. Also ensure that it complies with all safety regulations. |
| Place the car seat in the middle | Move the car seat into the back of your vehicle. In vans or SUVs, you should place the car seat in the middle row. If the seat will not fit in the middle seat, place it on the right or left. Have the seat face the rear of the vehicle. |
| Put in semi-inclined position | Attach the seat using the instructions in the official manual. Make sure that you position the seat in a way that allows the child to remain semi-inclined while they ride so that they will be more comfortable. |
| Tighten the belt | Tighten the belt or lower anchor attachment to secure it into place. Once you are sure that the seat is secure, you can buckle your baby into the seat. The harness straps should be snug on the shoulders and the retainer clips sitting at the armpits. |
Want to see how to install a convertible car seat? Check out the video below:
Top Eight Convertible Car Seats
Convertible Care Seat Types

Advantages

Britax Marathon 70 Convertible Car Seat

This seat has built in lockoffs which makes it easy to install. It can be used forward or rear facing and can dissipate energy during a crash. The thick straps are also less likely to become tangled.

Graco My Ride 65 Convertible Car Seat

This seat can hold a child up to 40 lbs. in the rear position and 65 in the front. The straps are color coded to ensure proper installation. The seat is sturdy and tall for ideal support.

Britax Roundabout 55 Convertible Car Seat

This updated version of the car seat has improved the LATCH attachment system and adjustment system for growing children. This seat can be used for up to 5-6 years safely

The First Years True Fit Convertible Car Seat

This is one of the less expensive, high quality car seats. The headrest is removable which makes it fit better than other rear facing seats. The padding helps infants from sliding like some larger seats.

Britax Boulevard 70 Convertible Car Seat

This seat has a clicking indicator that can help ensure the seat is latched properly. The built in lock-offs can make it easier to install and uninstall even with the LATCH system. The wings have been added to provide more side protection from previous models.

Evenflo Triumph Advance Convertible Car Seat

This seat has upscale features at a lower price. The knob attachment allows you to adjust the seat from either side. The seat can be extended with traps and height, so those on a budget can keep using this seat for years.

Sunshine Kids Radian 65 Folding Convertible Car Seat

This seat has a 65 lb. weight limit with a narrow base which gives baby room while still providing support. Older kids will fit in this seat without feeling cramped. This seat comes with an upgrade that will make small babies fit in it more comfortably.

Cosco Scenera 5-Point Harness Convertible Car Seat

This car seat is one of the most affordable but still contains all important safety features. The rear facing weight limit is one of the highest 35 lbs. There are a variety of buckle positions which can be adjusted as your child grows. The LATCH system also installs easily.
Important Notes: Say "No" to Secondhand Car Seats
Buying secondhand car seats is not recommended because essential parts could be missing. Seats also become more likely to break over time because plastic will become more brittle with age. You do not know if the seat has been through an accident and has unseen damage. Older seats may also fail to meet up to safety standards that have been adjusted over time.
Want to learn more about car seat safety? Watch the video below: