Olive oil is not only used for cooking, but it's also renowned for its cosmetic application, especially for curing acne because it's antioxidant and anti-inflammatory. You can use olive oil in many ways to cure acne: as a scrub, massaging with it or mixing it with lemon juice and other essential oils.
Why Can Olive Oil Cure Acne?
Notes: The quality of olive oil that one uses is a very important factor. You have to use superior quality virgin olive oil. However, not just high quality virgin oil, but preferably the type that is rich in polyphenol. One of the purest virgin olive oil is the extra virgin oil from Spain. This olive oil has no additives and other blends of different oils. This ensures that the oil does not cause any irritation on the skin.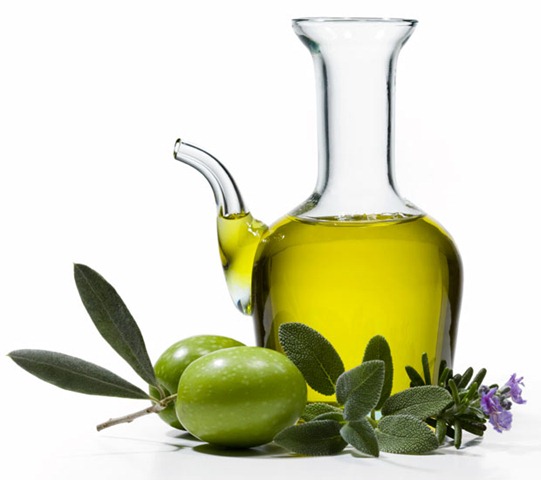 Here are some of the reasons why olive oil can cure acne quicker than other forms of medication.
1. Antioxidant
Extra virgin oil contains a very powerful antioxidant referred to as polyphenol. This antioxidant helps in keeping the skin moist throughout. Apparently, acne heals faster when the skin is moist as opposed to dry skin. Even though it is possible for acne to be healed when the skin is dry, there will be some acne scars and spots left behind.
2. Antibacterial
Extra virgin oil also contains antibacterial properties. Since bacteria can worsen the condition of acne on the face, antibacterial properties in this oil prevent acne from becoming worse due to bacteria infections. This further makes it easy for one to cure acne.
3. Anti-inflammation
Pure Extra virgin olive oil has anti-inflammatory properties and, therefore, can help in stopping inflammation on your face. This is important because it also prevents acne from becoming infectious.
4. Skin scrubs
Skin scrubs made from pure extra virgin oil, are among the best scrubs for curing acne. They help in unclogging the skin pores, removing dead skin cells and improving on blood circulation in the skin. Scrub made from this oil also helps in reducing acne scars.
How to Use Olive Oil for Acne
Olive Oil Acne Scrub

Benefits

Olive oil acne scrub has a number of benefits, thus making it an ideal acne scrub for curing acne and acne scars. Some of the benefits attributed to this acne scrub include:

Preventing and managing acne breakouts.

Moisturizing the skin and therefore providing a favorable condition for acne to heal quickly without leaving acne marks.

This scrub also has a percentage of polyphenol and thus makes it easier to cure acne compared to other scrubs.

Reduce acne scars on your face

This scrub also helps in unclogging skin pores. Clogging of skin pores is a major cause of acne.

How to Make

To make olive oil acne scrub, you need to have a cup of sea salt (finely grounded) and a quarter cup of extra virgin olive oil (high quality). Mix the two and then store the mixture in a glass jar and use a lid to cover it

How to Apply

Start by cleaning your face with soft clothing or your bath towel. When your skin is still moist, rub the mixture of salt and olive oil on your skin. Apply it in a gentle circular motion. Let it stay on your face for 3 to 4 minutes and then clean your face using warm water. When your skin is still moist, apply a little amount of olive oil on your face and then rub it on the skin until it is absorbed.
Olive Oil Massage

Benefits

Olive oil massage is also a good way of using the olive oil to cure acne. Some of its benefits include

Removing dead cells

Keeping the skin wet

Enhancing the circulation of blood in the skin

Healing acne scars

Unclogging skin pores and thus enhancing good circulation of air in the skin

How to Make

To make olive oil massage, all you need is high quality Extra olive oil.

How to Apply

Put a soft cloth in hot water and then wring it out. Place the cloth on your face after massaging olive oil on your face in a circular motion. Stay in that position until the cloth cools down. Remove it and then put it back in hot water. Use the cloth with oil on your skin. When your skin is still moist, apply little olive oil and rub it until it is absorbed by the skin.
Olive Oil and Lemon Juice

Benefits

Olive oil and lemon juice can be combined together and provide one of the best cure for acne. Among the benefits using them include.

Eliminates acne scars

Stops inflammation of the acne

Removes dead cells

Unclogs skin pores

How to Make

Mix 1/8 tsp. of lemon juice with 1/4 tsp. of olive oil and then put them in a glass jar.

How to Apply

Clean your face using a soft clothing and warm water. Apply the mixture of lemon juice on your face and stay for 5 to 10 minutes. Clean your face and apply olive oil on it, while still moist.
Olive Oil and Baking Soda

Benefits

Baking soda and olive work well in curing acne. They have the following benefits.

Get rid of scars

Unclog skin pores

Remove dead cells

How to Make

Mix a teaspoon of baking soda and then mix it with one tablespoon of olive oil.

How to Apply

Apply this mixture on your face and then massage it gently for 10 to 20 minutes. Remove the dead skin cells and you will notice how healthier and youthful your skin will appear.
Olive Oil and Rosehip Oil

Benefits

Olive oil can also be combined with Rosehip oil and later used as a cure for acne. The benefits of using them include.

Reducing acne inflammation

Removing dead skin cells

Unclogging skin pores

How to Make

Start by mixing a teaspoon of Rosehip oil with 2 teaspoons of olive oil. Put them in a bottle and mix them thoroughly.

How to Apply

Apply the mixture on your skin for a few minutes. Doing this thrice a day will cure acne.