Working out at different times in a day provides different benefits. We are at peak energy during the afternoon; therefore afternoon can be a great time to put in the hard yards and toil. Some find morning the best time to exercise because they are the most fresh at that time. Working out before bed time is also possible, but it does not afford any additional advantage.
Working Out Before Bed, Is It Okay?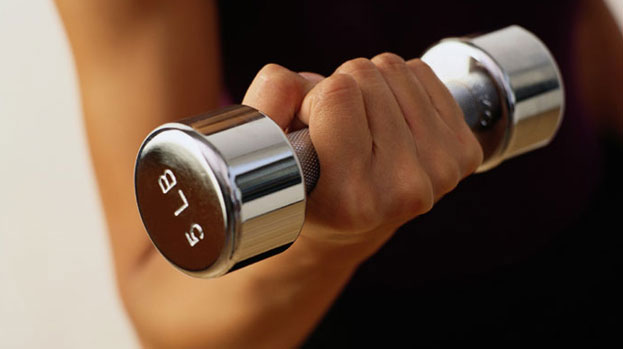 A survey carried out by the National Sleep Foundation which covered 1000respondents in the U.S. indicates that working out before bed may result in a better quality sleep for a person. The findings from the survey point out that those who performed vigorous work out before bed had much better sleep on all days of the week. Moreover, this group also reported much less day time drowsiness than other groups of respondents. The report found that doing exercise before going to bed is beneficial but it should not be done at the cost of reducing sleep time.
According to Dr. Shawn Youngstedt who is a PhD professor in Exercise Science Department at the University of South Carolina, exercising heavily even half an hour before going to bed does not disturb the sleep even when it appears to be counterintuitive. According to Dr. Youngstedt, this happens because exercise triggers our body's cooling mechanism which is also linked with sleep. Moreover, exercise also makes us serene and calm which makes working out before bed a support in sleeping.
When Is the Best Time for Working Out?
Everyone wants to work out but is unable to find time to put in the effort. Exercise, first thing in the day can fresh you up but late afternoon to early evening is the best time to exercise, because our body in general and our muscles and lungs in particular are working at their most optimal performance during this period.
Tips for Better Workout
Working out at any point in a day is much better than not exercising at all. This is why you should not feel anxious in rescheduling a work out to late evening while ensuring a completion of your daily responsibilities.
In order to provide the body adequate time to cool you should finish working out 3 hours before sleeping.
Body temperature increases after a good work out session and having a bath for only about 3-4 minutes after a session can lower your body temperature significantly.
Abrupt changes in temperature are not good for health therefore, do not jump into your car or head straight to the shower in case you are feeling hot after a workout. Cooling down slowly after the work out can be much more beneficial.
Though you can work out before bed,it would be much better if you do not use your own bedroom for the purpose of exercising.
If you are working out before bed, take a deep and long breath once you have finished. This can help you in sleeping properly. Meditation can also support the same phenomenon because it lowers the level of adrenaline in the body.