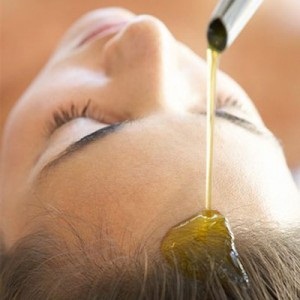 Do you have thinning hair? There are many reasons for hair loss in both men and women. Sometimes it is simply genetics or hereditary reasons, but often it can be caused by pollution, the misuse of hair care products, frequent coloring, poor diet, certain medications or over processing of the hair. These causes of hair loss can sometimes be reversed.
One way to help preserve your hair and make it thicker, fuller and more lustrous is the use of olive oil. Olive oil for hair growth has been used for centuries, and there are many happy people who say it definitely works. Olive oil, especially when heated, can provide deep conditioning for the hair, and that can lead to a healthier scalp and more hair on your head.
Benefits of Olive Oil for Hair Growth
Olive oil has long been used as a great way to promote skin health. It also helps the skin of your scalp, and that can in turn boost the health of your hair. Olive oil, as part of a regular hair care regimen, can help your hair and scalp reach their healthiest potential. Make olive oil for hair growth a regular priority in your hair care. Here are just a few things that olive oil can do:
Prevent DTH Hormones Production. A hormone called DTH is the culprit in many cases of hair loss, as it causes the hair follicle shaft to narrow. Olive oil actually stops this from happening, which means you can hold onto your hair for longer.
Promote Scalp Health. Olive oil is loaded with antioxidants, which can keep the skin of your scalp in better shape. It can even reduce the damage done by hair care products or overuse of styling products.
Naturally Condition the Hair. Olive oil can make your hair shiny and soft. That's why it has been used for centuries as a natural hair conditioner.
Fight off Fungi and Bacteria. Dandruff, head lice and other adverse conditions can contribute to hair loss. Fortunately, olive oil fights off all of these things, helping keep your hair healthier.
Improve Blood Circulation. Olive oil massages can improve the blood circulation in your scalp. This increased blood flow can stimulate the follicles, which then produce thicker strands.
Keep in mind that olive oil used alone is an excellent way to prevent or slow hair loss. But if you add other ingredients to the olive oil, such as almond oil, rosemary, castor oil or cayenne pepper, you can see even better results.
How to Use Olive Oil for Hair Growth
Start by choosing a very high quality virgin or extra virgin olive oil to apply to your hair and scalp. These types of olive oil have been processed without chemicals.
Hot Oil Treatment. Mix together half olive oil and half castor oil. You can also add hibiscus petals for a good smell if you wish. Heat up the oil to lukewarm, then apply it to your scalp and hair. Massage the oil generously for ten minutes, then wrap your hair in a steaming hot towel. This will help lock in the moisture. When done, wash your hair thoroughly.
Olive Oil and Tea Tree Oil. For every three tablespoons of olive oil, add 7 to 10 drops of tea tree oil. Blend well, apply it to your scalp, and then cover your head with a shower cap or towel. Leave this on overnight, then shampoo your hair like normal in the morning. This is especially effective against dandruff, and it smells wonderful.
Olive Oil Hair Mask. Combine half a cup of olive oil with one well-beaten egg yolk and several drops of lemon juice. You can also add lavender if you want a better scent. Put this mask on your head, let it sit for 15 minutes, then rinse it out. Shampoo and condition your hair as usual.
Cinnamon-Honey Mixture. Create a paste to put on your head that helps reduce hair loss. Heat up two tablespoons of olive oil, then add one tablespoon of honey and one teaspoon of cinnamon. You can double or triple this recipe if you have longer hair. Apply it to your hair, leave it on for fifteen minutes, then rinse it thoroughly before you shampoo your hair.
Taking Olive Oil Orally. You can also use olive oil when cooking to bring health benefits, including prevention of hair loss. Olive oil has many, many health benefits that can be captured by using it as cooking oil, or drinking olive oil mixed with water and a dash of lemon. Olive oil helps improve digestion, makes your teeth and hair stronger and even makes your skin clearer.
More Tips for Hair Growth.

Keep in mind that even though olive oil can work wonders for your hair, you must complement the olive oil treatments with other lifestyle changes before it will truly work well for you. Enriching your diet with good foods, such as almonds, seafood and Greek yogurt, can help your hair become healthier.
You should also focus on relaxation, as stress has been proven to lead to some hair loss.
Hide your hair from the damaging effects of the sun by covering it with a scarf or hat when you go out - but make sure the covering it's too tight, as that can cause problems too!
Finally, look for hair products that are organic or very gentle on your hair, and don't use too many of them. It also pays to avoid styling products or procedures that use heat, as that can damage your hair even further.