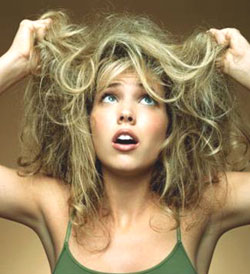 The price of maintaining beautiful hair is higher than most people realize. The cumulative effects of using hair dyes, perms, hot rollers, curling irons, hair extensions and flat irons causes significant damage to your hair. The key to restoring your hair is moisture. With dedication and consistency, damaged hair can be restored back to a vibrant and healthy state. With simple home remedies, your damaged dry hair can return to its softness.
Home Remedies to Repair Dry Hair
Homemade natural treatments can be effective and save you a significant amount of money when faced with damaged and dry hair compared to professional treatments.
1. Honey and Banana Hair Mask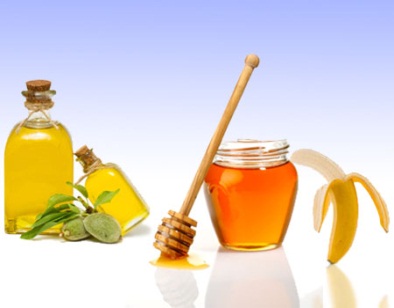 Use an overripe banana and mash it thoroughly with some warm water. The result will be a thick paste. Now add 1 tablespoon of almond oil and 2 tablespoons of organic honey to the paste. If needed, strain to remove any large chunks of banana before applying to your dry hair. Leave this mask on a minimum of thirty minutes and then wash off with warm water. Your hair will be noticeably soft and shiny.
2. Coconut Oil Conditioner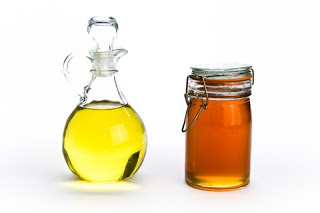 Regular use of this preparation will restore moisture to dry and damaged hair. Mix the following ingredients in a small bowl: 2 tablespoons organic coconut oil, one tablespoon of argan oil and a few drops of rosehip essential oil. Mix completely, massage gently for 3 minutes, then spread it all over the hair and let it stay for 15-20. Then you can enjoy the silky and soft effect.
3. Honey, Olive Oil and Egg Hair Mask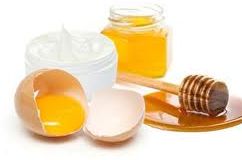 Eggs are rich in protein and beneficial not only for hair, but also for other bodily tissues as well. To repair damaged cuticles, beat two large eggs with two tablespoons of extra virgin olive oil until reaching a thick mayonnaise-like consistency. Cover your entire head with this mixture and then use a shower cap to keep it all in place. You can shower after about 30 minutes and be sure to use a mild shampoo. Try adding a tablespoon of organic honey for increased shine or a few drops of bergamot essential oil to hide the egg smell.
4. Avocado and Olive Oil Hair Mask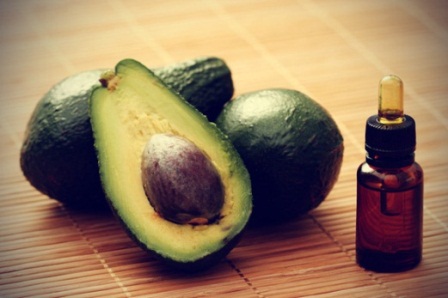 Avocado is rich in vital nutrients such as vitamin A, vitamin E and saturated fats. Mash half of a ripe avocado with 2 tablespoons of extra virgin olive oil. Once the mixture is smooth and the lumps are gone, it is ready to apply. Shower and leave your hair damp before applying this mask. Thirty minutes should do the trick and then wash off with warm water.
5. Almond Milk, Egg White & Coconut Oil Hair Mask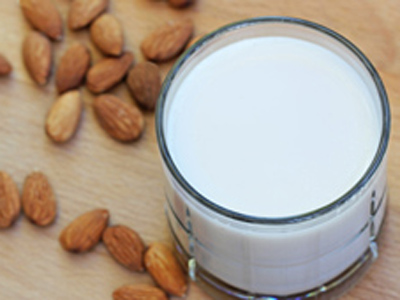 Use this remedy three times a week to restore moisture to your hair. Simply combine the following ingredients in a mixing bowl: 4 tablespoons coconut milk, 1 tablespoon honey and 1-2 tablespoons castor oil. Warm the honey for a few seconds before adding to the mixture for better results. Apply to the hair and scalp and leave it on overnight. Use a shower cap to protect your pillow. Shower in the morning and repeat for best results.
Homemade hair mask for dry hair:
Hair Care Tips to Repair Dry Hair
If your hair is breaks easily, it is a sure sign that you need to add moisture to your hair.
1. Use Better Moisturizer
The best products contain olive or argan oil, glycerin, sorbitol or shea butter. Avoid shampoos with petrolatum and mineral oil as these simply coat the hair without allowing moisture to penetrate.
2. Avoid Heat and Sun Exposure
Try using a heat styling cream before using any heating tools such as a flat iron or blow dryer. Those with fine hair need to use the lowest heat setting possible to avoid extra damage to the hair.
3. Cut Split Ends
Split ends should be trimmed every 6-8 weeks for best results. Avoid using stripping tools because the ends can become even more damaged.
4. Limit Chemical Treatment
Permanent coloring, perms and relaxers are damaging to your hair and even possibly to your health. Chemical treatments rob hair of natural moisture and leave hair looking dull and frizzy.
5. Maintain the Right Diet
Fat is an essential part of a balanced diet and also important for the health of your hair. Foods such as avocados, fish and olive oil are full of healthy fat and can improve the health of your scalp and hair.
Tips for dry hair:
If you want first hand tips from an expert, watch this video to see what works the best. Olive oil is a common weapon to combat dry hair and be sure to coat the ends completely.