Parkinson's disease, also known as PD, impairs a person's speech and motor skills and affects over 4 million people around the world. In some extreme cases, a person suffering from Parkinson's may completely lose their abilities to make physical movements. Within the United States, there are around 60,000 new cases of Parkinson's disease each year and the illness has a frequency of around 13 people out of every 100,000.
Michael J. Fox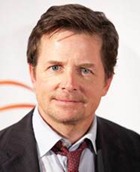 When most people think of Michael J. Fox, they remember Family Ties, the 1980s television comedy or the ever-popular Back to the Future series. Fox received his diagnosis of young-onset Parkinson's disease at the age of 30, which is incredibly young as the average age is 40 to 60. Fox continues to work, both as an author and an actor, but despite this, he is active in the world of Parkinson's. He works to not only raise awareness for the disease, but also raise money to help research prevention, treatment and possible cures.
Video: Michael J. Fox in the Ellen Show
Muhammad Ali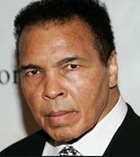 Muhammad Ali is a well-known and beloved boxer who began his battle with changing mobility and shaking hands before he quit professional boxing. Ali was diagnosed in 1994 and by 1997 he co-established a center designed to work with patients of Parkinson's disease as well as provide outreach and education opportunities to raise awareness for the illness. Ali also uses his star power and status as a celebrity suffering from the disease to host Celebrity Fight Night, an annual gala fundraising event for Parkinson's disease.
Video: Clips of Muhammad Ali Interviews
Janet Reno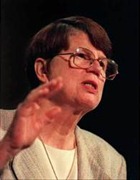 Janet Reno was the first women who served as United States attorney general. She served from 1993 to 2001 and was diagnosed with Parkinson's just two years after being nominated, in 1995 at the age of 55. Now Reno's Parkinson's has advanced enough to cause difficulties when she speaks. Despite mostly shunning the spotlight, Reno is one of the most admired and respected famous people with Parkinson's disease.
Billy Graham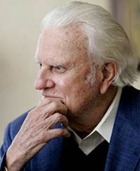 Billy Graham is known as "America's pastor" and was diagnosed with Parkinson's disease in 1993. Despite being 93 years old and having struggled with the disease as well as the aging process, he is still strong. Throughout the years, Graham has dealt with several broken bones due to falls, one of which was his hip. This is a common problem for those suffering from Parkinson's disease. In fact, a study that was published in the journal Movement Disorders reported that those with Parkinson's are four times as likely to fracture one of their hips during a fall.
Bob Hoskins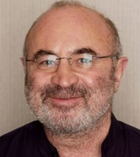 Hoskins is a British actor who is perhaps best known for two of his roles: his award-winning performance in "The Long Good Friday" in 1982 and "Who Framed Roger Rabbit" in 1988. In recent years, Hoskins announced that he would enter retirement due to Parkinson's disease, but despite this, he has kept the details of his diagnosis private. At the time of his retirement, Hoskins said that he wanted to focus on leading a healthier lifestyle as well as his own overall health when he left acting.
Frederick "Freddie" Roach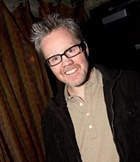 Frederick "Freddie" Roach is a well-known former professional boxer and current boxing trainer. He does his best to control his case of Parkinson's disease using injections and medications and continues his work as a trainer. Roach was diagnosed with Parkinson's in 2010 and still trains boxers that are world-famous at his Wild Card Boxing Club. Despite his diagnosis of Parkinson's as well as the symptoms such as shakes in his left arm and slurred speech, Roach is still just as committed to boxing.
Michael Richard "Rich" Clifford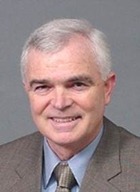 Michael Richard "Rich" Clifford started working as a NASA astronaut back in 1990. Since then he has spent 665 hours in orbit around the globe during his three flights to space. He continued to fly even after receiving his Parkinson's diagnosis in 1994. In 2012, Clifford received the Public Leadership in Neurology Award from the American Academy of Neurology for his work in increasing awareness for Parkinson's disease as well as encouraging those with the disease to continue pursuing their dreams.
Ben Petrick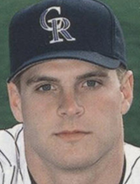 Ben Petrick is a famous baseball player who was a catcher for the Colorado Rockies. Throughout the course of his career, he played 240 major-league baseball games despite many of these taking place after his Parkinson's disease diagnosis in 2000 at age 22. His career finally ended seven years after his diagnosis. He talks about his experience both fighting Parkinson's disease and as a major league baseball player in his book Forty Thousand to One. The title of this book partly refers to the number of Americans who receive a diagnosis of Parkinson's each year: 40,000.
Maurice White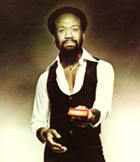 Maurice White is one of the most famous musicians who suffer from Parkinson's disease, as a founding member of Earth, Wind & Fire. He first noticed the symptoms of Parkinson's during the 1980s which is when the band was at the height of popularity. Despite receiving his diagnosis at age 50 in 1992 he stayed silent about it for the next eight years. He spent five of these touring with his band while doing his best to control the effects of Parkinson's.
George Wallace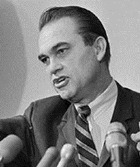 George Wallace is known for his role as a U.S. politician. Throughout his career, he was elected as Alabama's governor four times and ran for presidency the same number of times. While in service, he almost died due to spinal meningitis but immediate medical attention was able to save him. Despite that, it led to nerve damage and partial hearing loss. He also experienced an assassination attempt that took his ability to walk and also dealt with Parkinson's disease.