Schizophrenia is a mental illness that is diagnosed psychiatrically. Those who suffer from it have problems expressing or perceiving reality. Every famous person mentioned below has been verified as suffering from the condition either by diagnosis or a personal statement.
John Nash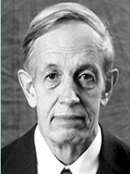 Dr. John Forbes Nash Jr. is well-known for both his paranoid schizophrenia and his genius mathematics that led to him winning the Nobel Prize. Nash's theories revolve around the forces that are in charge of chance, such as those currently used for analysis of cooperation, currency trends and arms races. As his career advanced, Dr. Nash began to struggle with schizophrenic delusions that led him to believe that he was being persecuted by government agents. He is the inspiration for the movie The Beautiful Mind.
Video: John Nash Interview in 1994
Peter Green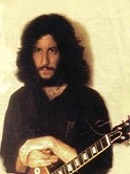 Peter Green is a British guitarist who is famous because of his role as a founding member of the group Fleetwood Mac as well as his distinctive sound. He can almost always be found on lists of the best guitarists in the world. He was diagnosed with schizophrenia during the 1970s and began therapy. Green spent some time in various psychiatric hospitals and had some violent episodes. After these, he became a temporary recluse while learning to cope with his illness. Today he still plays live guitar performances.
Video: Peter Green's Live Show
Lionel Aldridge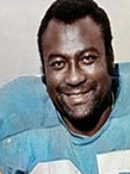 Lionel Aldridge was signed by football legend Vince Lombardi in 1963 and later helped bring the Green Bay Packers two Super Bowl wins. Aldridge played in the NFL for ten years then retired. He did not develop schizophrenia until the late 1970s. Before he was able to balance his condition, Aldridge spent years as a homeless man in Milwaukee. After finding the right balance, he became an advocate for both the mentally ill and homeless.
Jim Gordon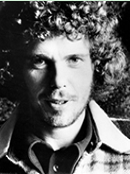 James Gordon is a Grammy Award winning musician as well as a recording artists and songwriter. During the late 1960s as well as the 1970s he was one of the most popular session drummers in the industry. Later, one of the voices in his head told him to kill his mother, which he did, leading to a sentence of sixteen years to life in Atascadero State Hospital. It was during the trial that Gordon was diagnosed as schizophrenic.
Eduard Einstein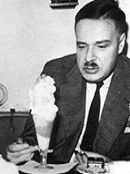 Eduard Einstein was an incredibly intelligent man who was always at the top of his class but by age 20, he developed schizophrenia. His case was of public interest because of his association with Albert Einstein and this struggle helped raise a great deal of awareness about schizophrenia in the eyes of the public. Einstein had hoped to become a psychoanalyst but repeated hospitalizations interrupted his college career.
Brian Wilson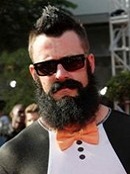 Brian Wilson is well-known as a Grammy Award winning singer as well as the former leader of the band, The Beach Boys. In fact, he was named by Rolling Stone as one of the greatest 100 singers in history. Despite this, Wilson suffered from multiple mental problems such as schizoaffective disorder. This caused him to have delusions that are similar to those associated with schizophrenia. Some believe that the schizoaffective disorder may have been caused by a stroke and drug abuse. No matter the cause, today Wilson has become in control of his illness and still performs.
Tom Harrell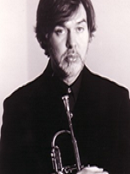 Tom Harrell is a well-known American jazz composer and trumpeter but is deeply affected by paranoid schizophrenia, a fact that you can see when he plays. Harrell will stand off to a side instead of near the microphone with his hands holding his trumpet and his head bowed. He will keep his head lowered when he approaches the microphone and only raises it to play his instrument. After playing, Harrell will always return to his original position.
Mary Todd Lincoln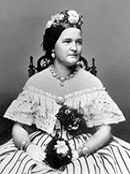 Mary Todd Lincoln became famous as the first lady when her husband, Abraham Lincoln, became the 16th president of the United States. Her schizophrenia was paranoid by beliefs others considered bizarre. Her son Willie died at age 11 in February of 1862 and after this, Mary spent a lot of money on spiritualists and mediums to contact him. This meant that she spent a great deal of money that their family didn't have.
Vaslav Nijinsky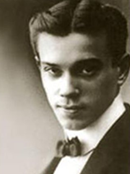 Vaslav Nijinsky became famous for his great skill as a Polish choreographer and ballet dancer. Many people applauded his skill at giving his characterizations depth and intensity and he is considered one of the male dancers with the most talent in history. Some of his most impressive abilities were dancing en pointe and doing amazing leaps. Sadly Nijinsky developed schizophrenia which ended his career. He then spent the rest of his life in and out of various asylums for treatment.
Rose Williams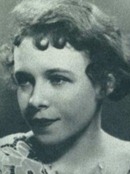 Rose Williams is famous for being the sister of Tennessee Williams as well as one of the greatest influences on his career. While still young, Rose received the diagnosis of schizophrenia and was then institutionalized. She spent a great deal of her life as an adult in various mental hospitals. The therapies were not able to help her and Rose developed even more paranoid tendencies. Her parents decided to authorize a treatment but the operation did not go well and Rose spent her remaining time incapacitated.