Someone in the United States is diagnosed with multiple sclerosis (MS) every hour. This disease is a chronic condition that attacks the nervous system, causing ongoing and widespread damage. This condition can affect anyone, and listed below are famous people that have MS and have chosen to use their diagnosis as a way to raise awareness about the condition.
Jack Osbourne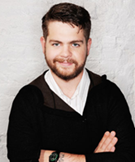 English media personality Jack Osbourne was diagnosed with multiple sclerosis at 26, which is slightly younger than the average age for this diagnosis. The average age of diagnosis is around 37. Many experts note that MS is unpredictable, but it can be good for people to be diagnosed when they are still young and healthy otherwise.
The following video shows Jack Osbourne's interview regarding living with MS:
Ann Romney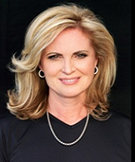 Ann Romney is the wife of presidential nominee Mitt Romney. She was diagnosed with MS in 1998 after experiencing dizziness. She referred to her symptoms as "the MS fog" or "the real foggy brain," which is caused by the impact the disease has on the nervous system. This can also cause trouble walking and loss of balance. As part of her therapy, Romney rides horses and has found that this can improve balance and the ability to walk.
The following video shows Ann Romney's MS experience:
Michaele Salahi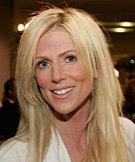 Salahi stars on the Real Housewives of D.C. and wrote a book in 2010 that revealed her MS diagnosis. She has also faced an eating disorder due to her attempts to stay thin to reduce the risk of complications from MS. Salahi was set to appear on Celebrity Rehab on VH1 to manage her stress from MS, but producers turned her away because her condition did not include a substance abuse or addiction problem.
Montel Williams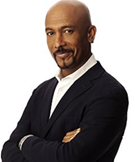 Montel Williams' Daytime Emmy award winning show was quite popular. During an episode of this show in 1999 Williams revealed his MS diagnosis. He revealed on an episode of Oprah with Dr. Oz that he has constant pain in his shins and feet, and has suffered from this symptom for 10 years before the pain started spreading to his face.
Neil Cavuto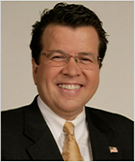 Fox News anchor Neil Cavuto beat Hodgkin's lymphoma in 1997, and suspected that this cancer had returned when he started experiencing tingling and blindness. However, doctors revealed that he actually had MS, a diagnosis that seemed worse because this disease had no cure, Cavuto revealed to USA Today. Cavuto still acts as a lead anchor, though his voice has become raspy as a symptom of the disease.
Clay Walker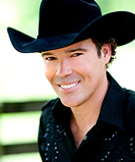 Country singer Clay Walker was diagnosed with MS in 1996 and had a bleak prognosis. He was told that he would need a wheelchair for four years and would be dead in eight. However, thanks to medication, Walker has been in remission since 1998. He has used his diagnosis, talents and passion on state to found the Band Against MS in 2003 which he uses to raise awareness about the condition.
Teri Garr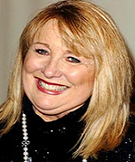 Teri Garr hit the peak of her acting career in 1983, but then started experiencing MS symptoms while working in New York's Central Park. She tripped and suddenly experienced a stabbing pain in her arm. Garr went public with her diagnosis in 2002 and used her position to work as an ambassador for the National Multiple Sclerosis Society. Garr uses exercise, healthy diet and a sense of humor along with disease modifying drugs to minimize her symptoms.
Tamia Hill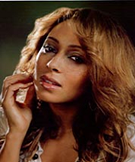 R&B singer Tamia Hill is also the wife of NBA star Grant Hill. She was diagnosed with MS in 2003. She says that because she lives with a professional athlete she is able to focus on staying in shape and eating a balanced diet to improve her overall health. In an article in The Young, Black and Fabulous in 2007 she noted that her pregnancy with her second daughter also helped to improve her MS symptoms and most of her symptoms disappeared during this time. However, she cautions others that giving birth can increase your risk of MS attacks.
Alan Osmond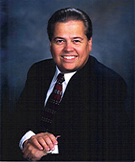 Alan Ralph Osmond was a member of The Osmond's band in the 1970s and head of the Osmond family, though eventually he could no longer perform with the group because of his MS symptoms. He was awarded the Dorothy Corwin Spirit of Life Award from the National Multiple Sclerosis Society in 2000. His motto is "I may have MS, but MS does not have me." His son David also has multiple sclerosis and carries on the family name as a performer.
Annette Funicello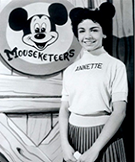 Funicello became famous as a song and dance performer on the first Mickey Mouse Club. She then moved on to star in Beach Party films in the 1960s with Frankie Avalon. During the late 1980s she teamed up with Avalon for a reunion tour, but began to experience strange symptoms which were diagnosed as MS. She went public with this diagnosis in 1992 and became the subject of rumors about her failing health. She then founded the Annette Funicello Research Fund for Neurological Diseases in 1993.