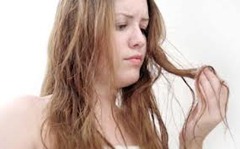 We all experience brittle hair at some point or another, mainly due to the wrong chemicals in our shampoo, improper eating habits and the rigors we put our hair through with blow dryers, straitening products, heat paddles and dye chemicals. Brittle hair can be cured or prevented with the natural hair care, effective hair products and right foods.
Natural Remedies for Brittle Hair
If you are bothered by brittle hair then have a look over your kitchen cabinets and see what natural brittle hair remedies await you.
Egg
Mix egg whites with 3 tablespoons of cold water. Apply all over, wait 20 minutes and rinse. Mayonnaise is packed with nutrients including eggs and oil. It is a great on your head as it is on sandwiches. Place on your hair and leave in for 20 minutes—wash as usual.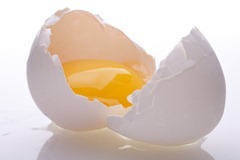 Essential Oils
Use lavender, bay and sandalwood—six drops each in a base oil like olive or sesame—massage into hair and leave for 15-20 minutes and shampoo as normal. If you have olive oil, coconut, jojoba or almond oil, take about 1/3 cup and place into a pan. Heat it until it is warm to the touch, not hot. Take it off the heat and place in a heat-proof container. While your hair is dry, massage it into the ends and the entire hair-shaft avoiding the scalp. Use only about a tablespoon at a time. You can always apply more but it is very hard to remove if you use too much. Leave in for 20 minutes then shampoo as normal.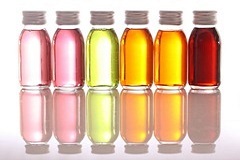 Beer
This is more than just a great drink. Stale beer has been used for centuries to add shine as a rinse or a spritz. Do so while hair is shampooed and wet then dry. The beer smell will leave when the hair is dry.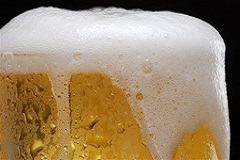 Vegetable Oil
Make a paste of a light vegetable oil like olive, corn oil or the like and apply all over head as a mask. Leave in 20 minutes to a half hour with a shower cap on and shampoo as normal.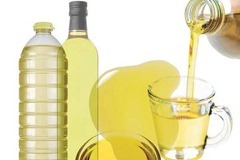 Rice Milk
Mix a tablespoon of honey into a cup of rice milk, or more depending on your hair length then bathe as normal. When done, shampoo as normal. This will add strength and shine.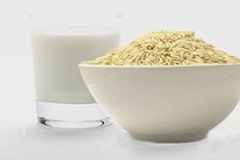 Avocado and Banana
Mash together a banana with an avocado and form a paste. Place on your head for 15 minutes. You can also use this on your face as a moisturizer.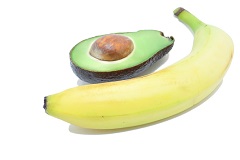 You can watch this YouTube video on how to treat dry and brittle hair.
Commercial Products for Brittle Hair
The product you use for dry, brittle hair is important. Brittle hair can be course and can also be curly. Use a cream based conditioner with the correct vitamins and minerals. These are a run-down of some products you can use that have been tested by consumers.
Ojon Damage Reverse Restorative Conditioner ($25/8.5 oz.)
Contains Brazilin Buriti oil and Murumuru butter—this product actually surrounds and seals hair with these natural botanicals which protects it from the daily assault from the elements and pollution which will contribute to brittle hair.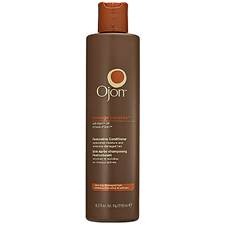 L'Oreal EverStyle Alcohol – Free Smooth & Shine Crème ($6.99/5.1 oz.)
This product uses creams to seal the moisture in and conditions. There is no harsh alcohol to make hair brittle when styling and finishing. This product leaves a silky and healthy feel to the hair.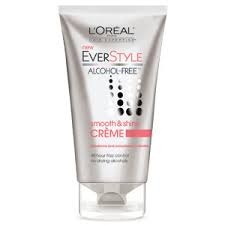 Abba Moisture Shampoo ($30/33.8 oz.)
This product contains quinoa, soy and barley proteins which will turn around dry and brittle damage previously done to the hair and scalp. The marriage of wild time and olive butter help to create a high performing product. This is 100% vegan, free of sulfates and derived purely from plant botanicals.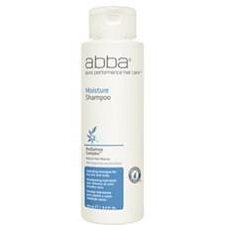 John Frieda Frizz Ease Rehydrate Intensive Conditioner ($5.99/6 oz.)
This product is a moisture binding conditioner. Used daily it will prevent dry brittle hair from dehydration with hydrolyzed silk strands, humectants and aloe. The hair is left silky smooth with no frizz.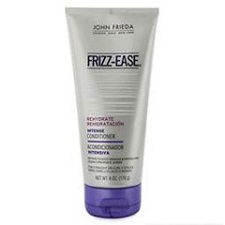 Chi Luxe Puffed Up Extra Firm Finishing Spray ($17/10 oz.)
This product is a quick-drying hair spray which holds your hair style effortlessly for the day. The key ingredient is hydrolyzed milk extract and contains no parabens. It has not been animal tested and it also contains aloe and green tea. The hair is pumped up with volume and healing all day.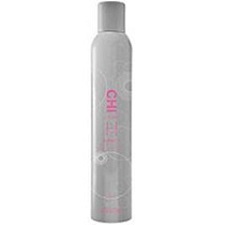 Right Foods for Brittle Hair
You can't rely on hair care products alone to tame unruly, dry, brittle hair. You must nourish it from the inside out by eating the right foods. So find out here which nutrients are hair-friendly and which foods to get them from.
| | |
| --- | --- |
| Folic Acid | Asparagus, broccoli, beets, Brussels sprouts, chick peas, avocado, soybeans, lentils, fresh peas, oranges, spinach, and turkey. |
| Biotin | Liver. Salmon, carrots, bananas, cereals, soy flour, and yeast. Biotin is reduced when you preserve or cook foods containing it. |
| Vitamin B12 | Animal proteins such as lamb, beef, veal and also clams and oysters, fish, milk, egg yolks and livers. |
| Vitamin A | Fish, egg yolks, butter, organ meats, fruit which are dark green and yellow, red and orange. (Like bell peppers) these all also contain beta carotene. |
| Copper | Oysters and any shell fish, nuts, beans, grains, organ meat. Greens that are dark and leafy, prunes, cocoa, dried fruit, black pepper and yeast. |
| Zinc | Liver, pork, eggs, poultry, oysters, cheese, nuts and most legumes |