In the world of chemistry, baking soda is known as sodium bicarbonate. In the world of baking, baking soda is a key ingredient in many baked goods. Because of its extreme alkalinity, baking soda is typically used in recipes with acidic liquids such as sour cream, vinegar, yogurt, buttermilk, molasses, and citrus fruits and juices. This combination of acid and alkaline ingredients results in a chemical reaction that creates carbon dioxide. When the carbon dioxide is heated, it expands and the bread or baked goods begin to rise. You may run out of this key ingredient at the worst time! Check the substitutes and how to use them, as well as relevant cooking tips.
Baking Soda Substitutes
If you have run out of baking soda, there are a couple of easy substitutes for your baked products using either baking powder or potassium bicarbonate.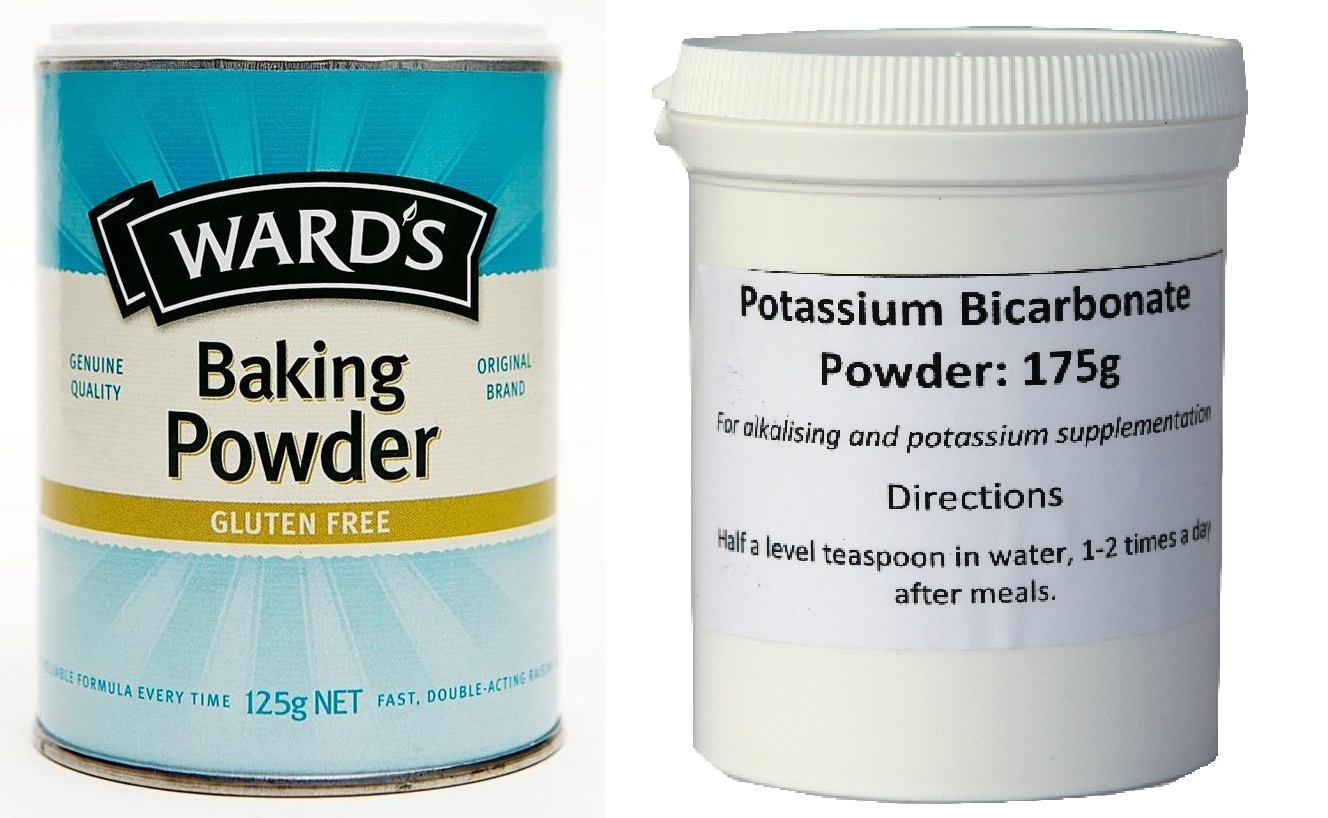 Substitute with Baking Powder

Quantity of Baking Soda Needed

For each 1 teaspoon baking soda in the recipe

To be Replaced with

4 teaspoons of double acting baking powder

Nature of the Substitute

Baking powder acts as a leavening agent to make baked foods rise; this reaction happens when the batter is exposed to heat rather than when exposed to moisture. There is no need to add an acid (lemon juice, vinegar or buttermilk) when using baking powder.

Best Used for

Pancakes, cookies, biscuits, cakes – almost any recipe that calls for baking soda

Where to Get It

Most home pantries will have a box of baking powder so check at home first and you may be able to save a trip to the store; Baking powder can be found in any grocery store, drug store or convenience store that sells food products.
Substitute with Potassium Bicarbonate

Quantity of Baking Soda Needed

For each 1 teaspoon baking soda in the recipe

To be Replaced with

1 teaspoon of potassium bicarbonate and 1/3 teaspoon of salt

Nature of the Substitute

This is the best substitute for those who must restrict salt in the diet – in this case, leave the salt out and simply use the potassium bicarbonate

Best Used for

Cookies

Where to Get It

Not typically found in grocery or convenience stores, look at your local drug store or supplement store for potassium bicarbonate. This ingredient is sometimes used in treatment of hypertension or acid reflux disease.
Tips for Replacing Liquids
If you are substituting potassium bicarbonate or baking powder for baking soda, you should be aware that the acidic liquids that make the soda work may actually NOT work in the altered recipe. If the recipe calls for one of the acidic liquids (for example, sour cream, vinegar, yogurt, buttermilk, molasses, and citrus fruits and juices), you may want to replace those liquids with plain whole milk or water. Use the same amount of the liquid as in the original recipe. If the recipe says to use a cup of buttermilk, simply substitute a cup of whole milk. If you are substituting for lemon or lime juice, you may want to substitute water to which you have added a teaspoon or two of grated lemon or lime rind just so you can get that citrus taste.
Relevant Cooking Tricks
So, what can you do if you do not have baking soda or baking soda substitutes, and you cannot go out to buy some? There are a few quick tricks you can try that may help especially if you are making pancakes.
First, whisk the eggs vigorously before you add them to the flour. This may increase the amount of air bubbles in the pancake batter – resulting in fluffier pancakes.
Second, use a self-rising flour instead of plain white flour. Sometimes, this is all you need to make pancakes fluffier.
Try using beer in your batter to add some carbonation. Remember, it is the carbon dioxide that makes baked goods rise – and that is exactly what carbonation is all about.
If you are in Europe, try Natron. This is a naturally occurring sodium carbonate that will produce similar results to baking soda.
Experiment with some of these tricks BEFORE you actually need to use them!