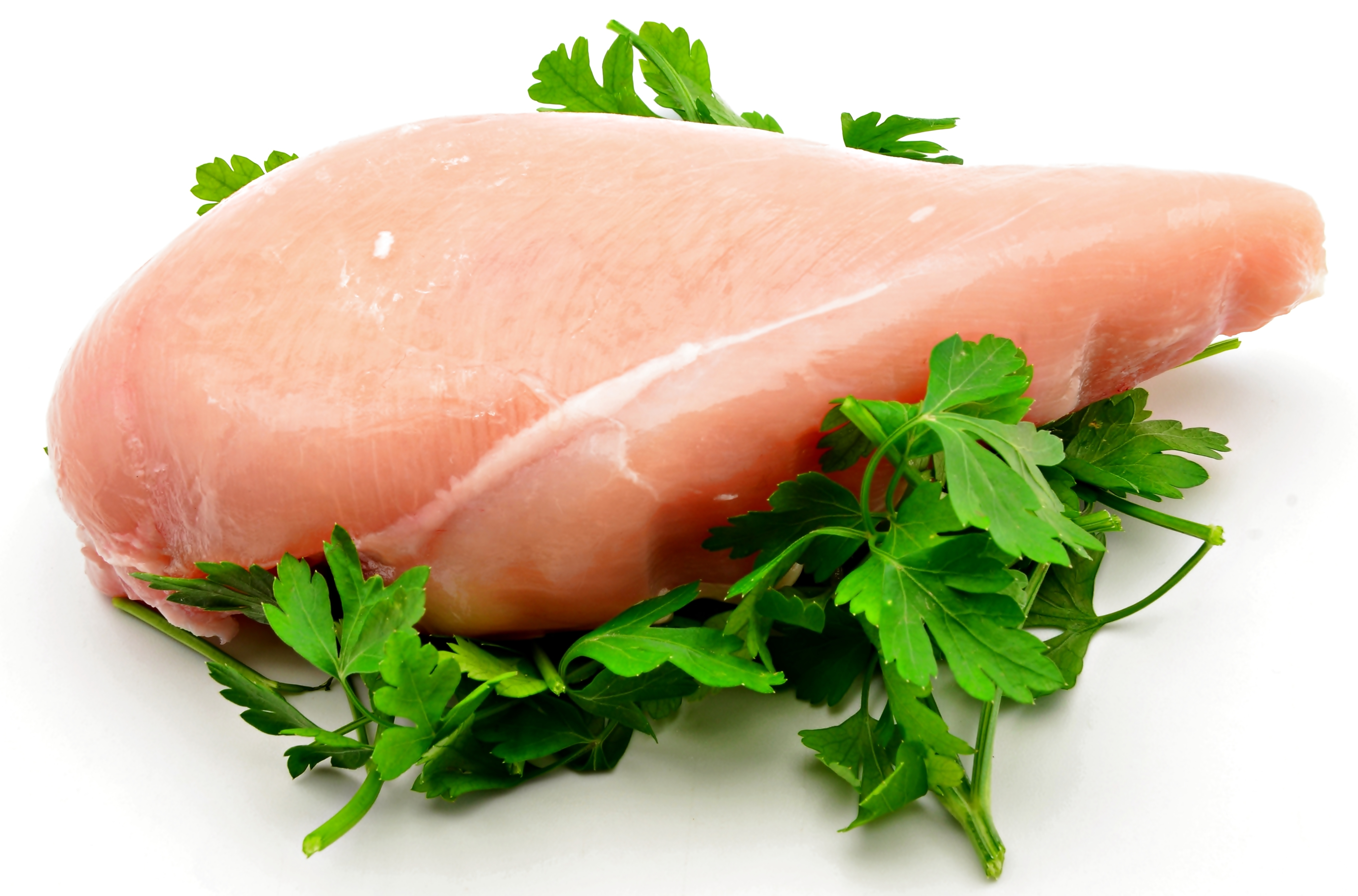 In terms of nutritional content, chicken is known for being rich in protein, a nutrient that is important for growth, tissue repair, and maintenance of body functions. It is also rich in other nutrients such as vitamins, minerals, and fat.
How many calories are there in a chicken breast? The amount depends on how it was prepared and if it has skin or not.
How Many Calories in a Chicken Breast?
If you are concerned about the amount of calories you consume from eating chicken, remove the chicken skin first before eating the meat since it contains a lot of fat.
%DV=%Daily Value based on a 2000 calorie diet
Chicken Breast, Raw (100g)

Calories

Protein

Total Fat

Cholesterol

Sodium

172

21 g

42%

9 g

13 %

64 mg

22%

63 mg

2%

Chicken Breast, Fried (100g)

Calories

Protein

Total Fat

Cholesterol

Sodium

260

25 g

50%

12 g

20%

85mg

28%

99 mg

4%

Chicken Breast, Roasted (100g)

Calories

Protein

Total Fat

Cholesterol

Sodium

197

30 g

60%

8 g

12%

84 mg

28%

71 mg

2%

Chicken Breast, Stewed (100g)

Calories

Protein

Total Fat

Cholesterol

Sodium

184

27g

54%

7 g

10%

75 mg

25%

62mg

2%
Chicken Breast Recipes
1. Rosemary Lemon Chicken Breast
2. Grilled Boneless Chicken Breasts
3. Oven-Baked Parmesan Chicken Breast